Good Vibes Holistic Therapies
Lightarian AngelLinks Training Course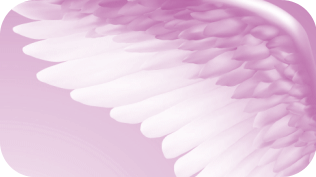 By the Lightarian institute
Lightarian Angellinks is a beautiful energy program consisting of five breathtaking Angelic connections that have been designed to create powerful spiritual connections with a team of highly evolved angelic beings who are coming forth to help humankind to expand their awareness of pure unconditional love, non-judgment, courage, beauty and divine joy into your personal energy fields through a simple guided-meditation based distance attunements.
This team consists of a Seraph (named Rose Aura) and four Archangels (Michael, Raphael, Uriel and Gabriel). The AngelLinks have been inspired by Seraph Rose Aura and these Archangels in order to directly and more strongly work with humans to advance their spiritual development. Their intentions are to infuse into the energy fields of humans many of the qualities and energetic patterns which they embody.
†
Seraph Rose Aura Angellink
During your attunement to the energies of the Seraph Rose Aura Angellink you will receive the pure divine blessings of Seraph Rose Aura who will place an angelic flame of unconditional love into your heart chakra which will assist you in all matters of the heart, including the expansion of self love and the love of others.
†
Archangel Michael's Angellink
The energetic connection to the Archangel Michael Angellink will greatly assist you in creating an energy of non-judgment in every area of your life. Archangel Michael is also here to help you with the expanding of all spiritual gifts such as telepathy, channelling, astral travel, spirit communication and much more.
†
Archangel Gabrielís AngelLink
Your attunement to the energies of the Archangel Gabriel Angellink is being given to help you to bring a greater amount of joy into your life as well as helping you to communicate in a clearer and more refined way. Through working with the Archangel Gabriel Angellink you will come to a place in your life where you will be able to see the joy that is already present in your life. As the communicator for the Divine, Archangel Gabriel will also help you with inner knowing, intuition and psychic expansion.
†
Archangel Raphaelís Angellink
Through your attunement to the Archangel Raphael Angellink is being given to assist you in bringing through a new energy which helps you to tap into the energies of Angelic Courage and Divine Spiritual Healing. The blessings of Archangel Raphael will also help to guide you within your own personal healings through helping you to connect with the divine healer within the core of your being.
†
Archangel Urielís Angellink
The final attunement within the Lightarian Angellink system is to the sacred energies of Archangel Uriel. Archangel Uriel is coming to humanity at this time to help bring you to a place of pure Angelic Beauty which then helps to stimulate your personal creativity and inspiration.

All Lightarian manuals are posted to you in printed format, this service is available worldwide so please allow the appropriate time for your country for delivery.
†
Lightarian Angellinks - All 5 Levels - Lightarian Institute Price $454
Our Price - £150
†
You will receive:
One in-depth guide to the system
One attunement guide with lots of great ideas on how to best prepare yourself, including how to make your own Chi Balls!
5 Attunements may be sent either by Chi Ball or by a prearranged appointment.
One emailed certificate
Your lineage
You will also receive full registration with the Lightarian Institute for every level within the Angellink system. Your registration will then enable you to pass on the attunements to others.
†
You will also be registered with the Lightarian Institute
†