Good Vibes Holistic Therapies
Ultimate Care & Guidance Triple Package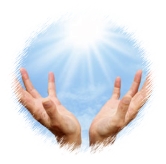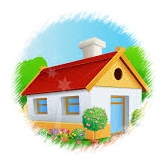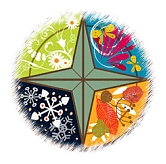 This ultimate triple package brings you complete care, and guidance for yourself and your home.
We often find during healing sessions, that the energy of the client's home can affect the overall health and wellbeing. So to bring you the ultimate in healing, negative clearing and re-balancing for yourself and your home I am teaming up with my husband and spiritual partner Philip. The sessions take approximately 3 hours each to complete, this includes Shamanic journeying, card readings and comprehensive feedback back.

Beginning with the Good Vibes Tune-Up (£40), this is followed by a Shamanic House Tune -Up (£45), and to complete the package is a Wheel of the Year Tarot Reading (£40) giving you insight and guidance for the year ahead!
Good Vibes Tune-Up Shamanic House Tune-Up - Wheel of the Year Tarot Reading to give you a full personal and home cleanse and re-balance, and insight and guidance for the coming year.
To Book The Good Vibes Tune-Up email me @
To Book The Shamanic House Tune-Up and the Wheel of the Year Card Reading email Philip @
philiprhilton@hotmail.co.uk
£110 For All 3 Services When Purchased As A Package
*Full price for all 3 services if purchased individually £125
 
The Good Vibes Tune-Up
The Good Vibes Girl Tune-Up is a combination of different healing forms and modalities I have developed over many years carefully placed into an energetic whole-body healing framework. I have designed this to give a full and complete spiritual workout of Mind, Body & Spirit in order for you to feel your very best and to be balanced physically, emotionally and mentally.
This is for a 1 hour healing session including;
Diamond Infusion ChakraFlush
Meridian Rivers Of Light Crystalline Flush
Aqua Aura Flush
Mental Body Sunshine Aura Crystalline Flush
Emotional Body Rainbow Flame Aura Crystalline Flush
I will also look at the Elemental balance of the Air, Fire, Water & Earth aspects of youand the Yin/Yang polarity within you. I will correct any imbalances using the wand healing method andour Yin/Yang ~Moonstone/Sunstone energy
3 card insight & guidance health oracle reading

Etheric crystal healing using chakra crystals and a crystal skull within a crystal healing alignment grid sealed with rainbow colour breathing

Black Cohosh Protection & Negavity Flush

I then smudge your aura with a mugwort smudge stick
I finish the session by closing you down, sealing your aura and grounding you.

The healing session will last for a full hour.
This healing method also includes full email feedback in order for you to integrate ongoing healing into your life as well as my ongoing support
Your reading will also include the images of the cards used so that you can use them for further contemplation and meditation.
As an intuitive I will also include any messages from your guides or any other impressions I may pick up for you.
All feedback will be sent by email as a Word Document so we both have a permanent record of what has happened to refer back to if needed. During your session I will enter into a deep shamanic trance meditation and journey into the astral realms so I will not be able to communicate with you vocally. For this reason I do not use the phone or Skype as it would keep pulling me back into this world and weakening my connection to both of our higher self aspects.
 
To Book The Good Vibes Tune-Up email me @
Just as our homes need a physical over-haul at least once a year, which is usually termed 'spring cleaning', so to do our homes need a spiritual renewal. This is different to a standard house cleanse.
What I offer with The Good Vibes Tune-Up is no less than a full healing session for your home. This service will of course include a full cleanse, as well as a complete elemental balance. A card reading will be conducted for the home and a full shamanic journey will take place. If anything of a physical nature is needed, I will advise you of all the steps needed to fulfill this in your detailed feedback
Included in the Good Vibes House Tune-Up;
Card reading which will focus on the house, its past, present and future.
A detailed energetic study of the home
A house cleansing session
Email support, during and after the service
To take advantage of this service email me at the address below.
Wheel of the Year Tarot Card Reading
This is far more than a standard card reading. During this unique divinatory experience I take you on a journey through the next twelve months of your life. It is akin to having an astrological horoscope drawn up, in that it can show you the highs and lows ahead, providing things remain as they are at present and move along the same track of course. Cards do not tell fortunes, but instead give indications, signposts, if you like. They allow you to see possible outcomes and as the saying goes, forewarned is to be forearmed.
This is a very in-depth reading and also a very popular one.