Good Vibes Holistic Therapies
Testimonials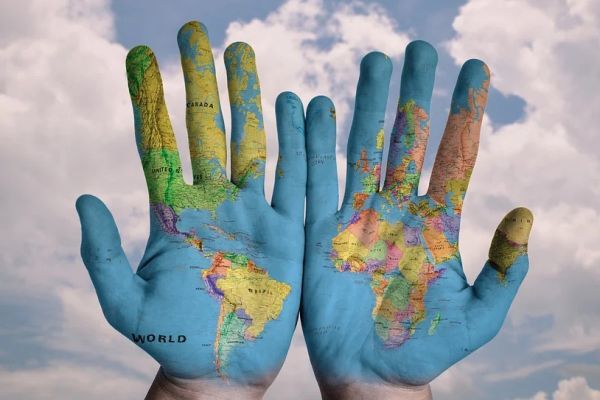 Albania Argentina- Australia -Belgium- Bosnia Brazil Cameroon- Canada-China - Croatia - Denmark-Dominican Republic-Ecuador England-Estonia Egypt Finland France Greece Germany-India- Indonesia - Ireland- Isle of Man-Italy- Jamaica Japan Lebanon-Luxembourg-Madagascar Malaysia -Maldives- Mauritius-Mexico -Morocco-New Zealand-Norway-Peru Philippines Poland- Portugal Romania- Russia-Saudi Arabia- Scotland- South Africa-South Korea -Spain- Sri Lanka -Sweden- Switzerland -The Netherlands- Turkey - United Arab Emirates- USA-Vietnam- Wales



I have helped many people on their path to wholeness. Learn how I can help you too.

Share Your Testimonial
Name: Iuliana Delcuescu

Comment: All the shamanic healing with you, cutting the cords,even angelic healing for my kids bring nothing but beneficial for entire family. And for my mam too, she is free of a toxic cord. Services: Shamanic Cord Cutting, Complete Auric Flush + Lightarian, Angelic Healing, Elen & Herne Shamanic Healing
---
Name: Angela Maya Campbell

Comment: I felt really drawn to Raine after viewing her attunement services on her website and I am so glad that I did! I did the Kundalini attunements with her and I felt I had connected with the energy even days before she started working with me! She was able to pick up specific information about my chakras that made so much sense, as well as having tremendous insight into how I was receiving the attunements. This is the sign of a great teacher and someone who is REALLY living her divine purpose! All her support and guidance throughout was invaluable too and I'm truly grateful for her walking this part of my journey with me. Thank you so much Raine, I'll be back! xxx Service: Kundalini Reiki Attunements
---
Name: Desmond

Comment: Hi Raine Thank you so much for that reading, it is very informative and helpful. It is always a pleasure getting a reading from you. Regards
---
Name: Tomoko Lebas

Comment: I was in Paris last night, it is normally 3 hours trip to go from here, so I had been stressed so much and I was almost sick whenever I went there, tired out by stress. And I have (could be said as "I had" ) Irritable colon syndrome so some trip to go outside mades me so nervous but yesterday not at all. I felt as "Why and against what I was scared before". So many miracles I had had yesterday, and they made me notice indeed as "I am changed" So all happened by the Soul Rescue session by Philip and Raine's healing session, and Angelite Sigil Purification Connection attunement. The feeling of scare that I had been feeling as a shadow clinging to me since my childhood was all gone. I am very happy now, very opened and feel like I can do anything, I have no ceiling over my head which limits my possibility and says NO to whatever I try. I can breathe and enjoy my life much more.
---
Name: Tomoko Lebas

Comment: I think I changed like this since just after the Soul Rescue session, healing sessions and Angelite Sigil attunement, but I was at home and didn't notice my change enough. So yesterday I really felt I have been changing with pleasure yesterday. So thank you so much for everything that you both have done to me so far and in the future as well. With all blessings of love, light and honor, she is my dearest friend and very talented and strong teacher. I also love her fairy Kings and Queens attunement. It was her who made my connection with Angels stronger. I couldn't see any angels before being attuned by her but now I can play with them. I have some strong connection with fairies and Ogham trees but she advised me how to make that connection stronger. I really recommend her service, especially fairy related attunements is the best! if not, Angel related attunement is also wonderful. And her healing sessions are also fantastic. Well so I recommend all ! :)
---
Name: Kate

Comment: I must share this experience with you! Last night I was doing a free reading (practicing to trust my intuition) on someone I didn't know anything about except her name. I felt intense pains and was easily able to identify it as both physical and emotional pain. Though I didn't know why - she clarified it for me. (I had no idea she had a health problem) I was able to let go of the experience after I did the reading. I didn't think I would have survived that if you weren't there to guide me in my empath attunement and the help of my divine team. So I'm proud of being a little better, a little stronger and a little more confident in myself and my relationship with God. As my teacher I'd like to thank you for being there for me.
---
Name: Name withheld

Comment: Dear Raine I just wanted to know if all is well with you and to deeply thank you for ******* healing treatment. Plus, I wanted to give u the good news, ******* woke up of his coma last Friday, how magic is that?? Iím sure your treatment helped immensely :) Love and light to you my dear and thank you for everything
---
Name: Name withheld

Comment: I believe we are feeling that somehow your treatments are even stronger or going into deeper levels now.. maybe it's just our impression, as they may vary in accordance with what we need at the moment, but both ***** and I had that impression and we wanted to let you know :) For me it was really like going for a surgery, but a good one :) D.R.
---
Name: Sanjay

Comment: I have not been working with Raine for long but it doesnít take long to realise that she is a special and remarkable person who cares very much about humanity and her work. I have found Raineís attunements very beneficial. The Amadeus shamanic healing Attunements, have no doubt stood to me and strengthened my intuition! After the Attunement I feel more in line with what is right for me in my life, my focus has improved; I meditate more and these meditations are deepening all the time.
---
Name: V. Chummun

Comment: I am a Reiki Master and must say that the distance attunements I have received from Raine have certainly been the strongest I have had. The support and advice received is excellent and I would certainly have no hesitation in recommending her to anybody. Raine is a true Master in every sense of the word."
---
Name: A.F.

Comment: Hello Raine Thank you for my attunement yesterday. I saw lots of shapes and colours all moving around my head, they were not solid but looked like 3D. I was so chilled out I dozed off afterwards for about half an hour. Thank you for your lovely e-mail about your experience with the attunement, that sounds wonderful, I am looking forward to using these new energies during my healing next week. Thanks once again Raine it has been a joy to be attuned by you, take care
---
Name: Dani Wood

Comment: I couldnít think of anyone I would want more to do my Reiki healing attunements, and had the most amazing experiences throughout each attunement. Raine gives so much in everything she does, and this is reflected in the standard of her work. I will be coming back for others in the coming year and wouldnít go to anyone else.
---
Name: Name withheld

Comment: After a traumatic experience in the summer, I was left feeling shaken, anxious, and I could barely manage to cope with everyday life. On a very low Saturday, I reached out to Raine, and asked if she would do some absent healing for me. To help me understand and cope with my experiences. After not being able to motivate myself or have enough concentration by early evening I felt emotionally stronger. The resulting changes in my outlook, and ability to cope, were very noticeable
---
Name: Barbra Hoey

Comment: "I love getting healings from Raine. I have been getting distance healings from Raine for the past few months now and she is always so helpful. I feel great after the healings and she always offers great insights to help me understand what is going on during the sessions. She is always available and approachable for advice on anything and I must drive her nuts with all the questions I have asked her over the last while but she is so nice and caring and gives great advice.
---
Name: M.H

Comment: I have also done a few courses with Raine, and she really is a very good teacher. Her manuals are excellent and easy to use. Raine really cares about her clients and everyone she comes in contact with and I am very blessed to have come across her. She is not like some other holistic practitioners I have met, she really takes great time and effort and is like a true friend who is willing to listen and help whenever it's needed. Thanks Raine xoxo "
---
Name: Hannah Yang

Comment: Raine, You give such wonderful support and patience to me, even when I ask you questions about attunement or what you offer on your website. You're a very talented person!!!! Thanks!!!
---
Name: Selina van Damme

Comment: The attunements i have done by you I have all these experience as a really fine energy they all give you a feeling of unconditional love, the energy of these attunements are gently and fine. I have really enjoy these attunements because they felt so fine and pure. You feel different senses of the energetic vibration. Its easy to use and its very clear to understand how it works. It works also good on children and animals. They give them a nice sense of warmth and love.
---
Name: Brandy Lance

Comment: I am so grateful that I did the Angel Reiki for Children Attunement. My little one wasn't feeling well. I did work with the specific emotions using Reiki to clear the negative emotions and then infuse the energy from the positive affirmations in to his being. I could tell that the Angel Reiki had immediately helped clear some things with him. Thanks so much Raine for all that you do. I greatly appreciate your work and your kind and generous spirit. You are certainly an inspiration to me
---
Name: Anne

Comment: Thank for The Orb Of Life attunement. As soon as I activated it I felt cold goosebumps all over me and then a rush of energy. Every time I ask something of it I get the same feeling, its just wonderful and so reassuring I feel like I have connected to something wonderful in the universe. Thanks again love and hugs Anne xx
---
Name: Dean Kingett

Comment: Raine's attunements to me have pushed my own spiritual and healing gifts to new heights with each one I have taken. Not only has she attuned me (distantly) several times, she has always been there for me to answer all my questions, however silly. Raine is a true lightworker for spirit and willingly shares her knowledge with others who choose to learn. I am indebted to her and thank her dedication and patience, it's an honour to be one of her students and she thoroughly deserves this testimony.
---
Name: B

Comment: Ever since I received the Ama Deus attunement I have used it on a daily basis, I give healing in one of our local spiritual centres, usually one to one, but I canít keep up with demand. I did a group of 6 it was very powerful and all but one had lots to say, wanting more, some even wish to learn it. I am also giving your web site to people so that they can come to you if they wish, I know I would I have a lot more learning to do yet but a BIG THANKYOU lots of love and kisses, Love and light, B
---
Name: Margaret Bennett

Comment: While I was calling in the chi ball of Queen Coventina I was privileged to speak to her, it was about being aware of/within nature and what a lovely energy and how safe I felt, Its a lovely energy and my hands was really taking in the energies with each chi ball. I'm also seeing more dragonflies around now . I suppose it's making me more aware in a humbling kind of way, there by the grace of God go I. Thank you for this attunement, its opened me up in many different ways
---
Name: Suzy Shedd

Comment: I wanted to let you know that I really appreciated the Rainbow Reiki chakra attunement --- it had some nice additions to chakra clearing methods I've used and has a very balanced energy. But I just love, love, love the Flame of Universal Love; it's so easy and it really helps me stay focused on what's important no matter what else I'm doing. And your chi balls have a lovely feeling to them! Thanks so much for helping all of us get more Reiki into the world!
---
Name: Lil

Comment: Thanks Raine, I did it and I have I great experience having contact with the origin of my present pain. Raphael was there and I feel the three colors of the flames but also the green color of Raphael so powerful, so intense. Thanks for your help, thanks thanks thanks I will come back for another attunement Blessings blessings blessings
---
Name: Lorraine Morrow

Comment: Hi Raine I just wanted to say thank you so much for the Mahatma Ascension & Enlightenment attunement!! Oh my how beautiful is that hun : ) itís been a few days & Iím already connecting more strongly with the Angels bless your heart Lots of love and gratitude Lorraine xoxoox
---
Name: Margaret Bennett

Comment: For all my spiritual friends this lady has done me many attunements, she has the most wonderful energy - a wonderful Reiki Master as well as many many other systems, too many to mention here :) If your wanting any attunements this is the lady I would recommend 100%
---
Name: Hazel

Comment: I LOVE YOUR SITE BECAUSE ITS LIKE A BEACON IN THE NITE FOR PEOPLE WHO WANT TO PROGRESS BUT EITHER DO NOT HAVE MONEY OR UNDERSTANDING OF THEIR WORTH YOU GIVE THEM A LAUNCHING PAD MANY BLESSINGS AND MUCH LIGHT
---
Name: Diane

Comment: Hello Raine Thank you very much for your e-mail, what a great customer service! I am very happy with the bloodstone pendulum, it looks good and I will start using it today :) I will read your Good Vibes guides as well, it's a lovely addition to the purchase. Many blessings to you in return....
---