Good Vibes Holistic Therapies
GVHT Original Systems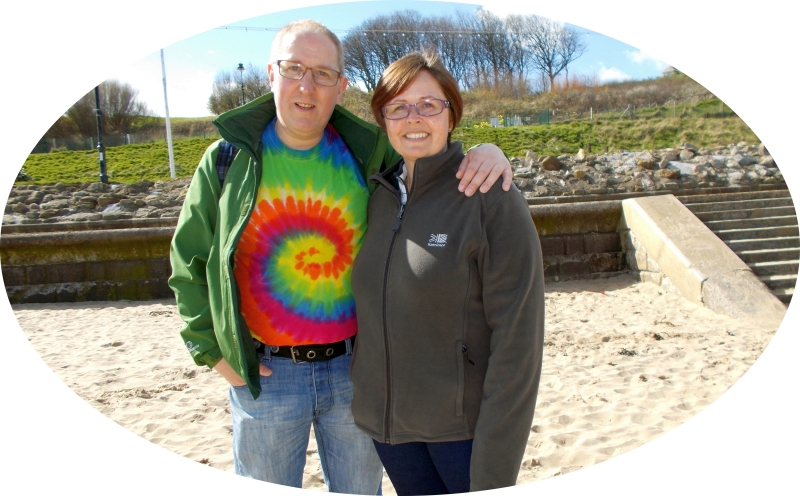 Philip my husband and spiritual partner is also a channeller and together we offer a range of unique new channelled attunements to enhance your health and wellbeing and to help guide you along your soul path. We have been gifted with bringing through a great many unique channelled messages, many of which now appear within the pages of these manuals. It is an honour to be called on for such a service and we are forever grateful for this privilege.

I feel there are so many systems out there, but very little information on how to really get the most out of them. Here at GVHT we like to offer a combination of energy work with physical world applications as this enables you to create a strong energetic bridge from our realm to the higher ones. This also allows you to work by distance or in person.

Many teachers simply send out a manual and an email saying their student's energy is ready for them to call in with no explanation or follow up. At GVHT all of our attunement sessions whether by chi ball or by appointment come with full feedback explaining our experiences during the session. If by chi ball this can be read before you begin to use as a guided meditation, or you can read it afterwards to gain deeper insights and compare with your own experience.

Unlike many channellers we like to offer our more in depth healing attunement systems as healing therapy sessions because we are not just churning out yet another system like so many do but we are sharing ourown techniques that we have formed and worked with for many years, systems we have experienced powerful results with.
With Each Attunement Purchased You Will Receive:
One in-depth guide to the system
One attunement guide with lots of great ideas on how to best prepare yourself, including how to make your own Chi Balls!
You will receive all attunements sent by Chi Ball or 'real time' appointment
One emailed certificate
Your lineage
Please note bookings for attunement sessions are 9am -5pm GMT Mon-Thurs. Please consult the
World Clock
for your time zone.
The attunements are listed below with links to their related categories and full descriptions. All attunement marked NEW have been added this year. When you have made your choice from the attunements/empowerments please email me
goodvibesgirl@live.com
Angelic Energies
Please click HERE
Angelic Family Dynamic Oversoul Healing System (by Raine)
Angelite Purification Sigil Connection Attunement
 
Healing With the Ascended Master Series
Please click
HERE
The Trinity of Forgiveness - Jesus (by Raine)
Enlightenment Consciousness - Maitreya (by Raine)
Other Ascended Masters Energies
Please click
HERE
The Desert Rose Initiation Of Mary Magdalene (by Raine)
Sunstone Moonstone Connection Empowerment to Buddha & Quan Yin
Francis and Clare Initiation Into Divine Love (by Phil)
Elven Star Connection Empowerment - (by Raine)
Faery Crystal Elixir Attunement (by Raine)
Faeries of the Seasons Connection Empowerments
Please Click
HERE
Tuberelle - An Autumn Faery Connection Empowerment.
The Firberry's A Summer Faery Connection Empowerment.
Maisley A Spring Faery Connection Empowerment.
Ice Faery Chantilla Winter Connection Empowerment.
Faery-Avalon Connection Kings & Queen
Available individually or in special offer packages. Click HERE
Faery Queen Maeve Connection Empowerment
Faery Queen Morgan Le Fey Connection Empowerment
Faery Queen Oonagh Connection Empowerment
Faery Queen Caelia Connection Empowerment
Faery Queen Argante Connection Empowerment
Faery Snow Queen Holda Connection Empowerment
Faery King Oberon Connection Empowerment
Faery King Gwyn ap Nudd Connection Empowerment
Faery King Finvarra Connection Empowerment
Faery King Donn Fierna Connection Empowerment
Faery King Midar Connection Empowerment
Faery King Sil Connection Empowerment
Goddess Energies
Please click HERE
Freyja's Initiation to Step Into Your Inner Power
New Goddess Guardians of the Moon (by Phil)
Elen Of The Ways – Initiation & Healing System
Morgan Le Fey Wand Healing System
Sea Goddess Cliodna 9th Wave Initiation
Starseed & Celestial Energies
Please Click HERE
New Goddess Guardians of the Moon (by Phil)
Walk –In Transitional Alignment Attunement
Egyptian Energies
Please Click
HERE
Neteru Duality Egyptian Healing System (by Phil)
Ray of Aten (by Phil)
Scarab Activation (by Phil)
Hem Ikh Egyptian Healing System (by Phil)
Psychic Protection Energies
Please Click
HERE
Angelite Purification Sigil Connection Attunement
Black Cohosh Protection & Negativity Flush (by Raine)
Crazy Horse Medicine Way - North American Shamanism (by Phil)
Elen Of The Ways – Initiation & Healing System - British Traditional Shamanism
Herne The Hunter – Initiation - British Traditional Shamanism
Hem Ikh Egyptian Shamanism (by Phil)
Raven Runelore Shamanic Healing - Nordic Shamanism (by Phil)
Sacred Mountain Sacred Earth - South American Shamanism (by Phil)
Nwyfre - Celtic Shamanism (by Phil)
Spiritual Development Courses
Please Click
HERE
Celestial Light Codes Psychic & Intuition Clair-senses Development Course
Module 1 - Clairvoyance - Clear-seeing
Module 2 - Clairaudience - Clear-hearing
Module 3 - Clairsentience - Clear-feeling
Module 4 - Clairalience - Clear-smelling
Module 5 - Clairgstance - Clear-tasting