Good Vibes Holistic Therapies
What's New?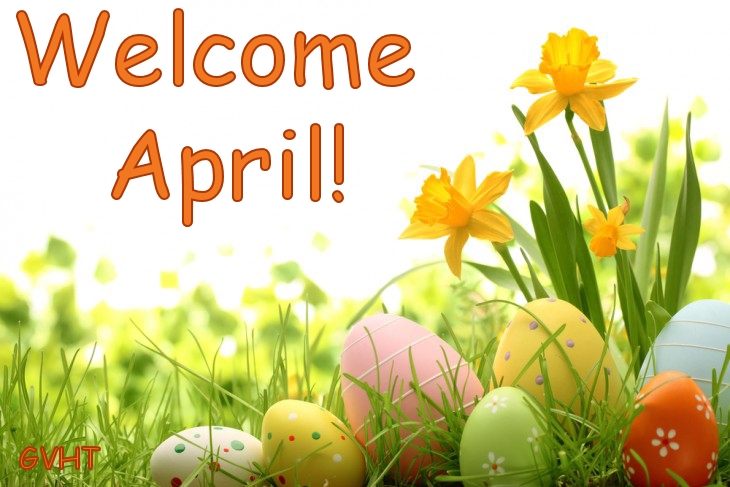 New GVHT Attunements For April & May

Twinflame Alignment & Harmonisation - £25
​​​​Founders: Raine & Philip Hilton
We began writing this twinflames manual about eight years ago, but it didn't feel the right time to release this as an energy system, we still had much more to learn about ourselves, and our connection. It is only now, fifteen years since we were reunited that we felt it was the right time to help others to get the most out of their twinflame connection. Each soul is experienced within human incarnation as half a soul. The old term Split-Apart is quite apt, because in the beginning divinity evolved and split in order to experience creation, these split apart pieces in turn divided until what was to become known as the human soul emerged. These souls in turn split one last time becoming a mirror image counterpart waiting to be reunited. Each in human incarnation is fully functioning and appears whole, as well as being a perfect counterpart to the other, one being the female aspect and the other the male.
When Twinflames are once again drawn together it can be a far from harmonious experience for many couples, for it is no small thing to be faced with another version of yourself. This can be more than just challenging, as it brings a great many things to the surface and strains relationships, often threatening to break apart those newly reunited in expected spiritual harmony. In order for the two to meet, both must have solved their own female and male aspect issues over multiple lifetimes and have evolved sufficiently, in order for them to be ready to move forward on their shared cosmic journey. Either before meeting or soon after, there is often an uprooting of the normal lives of those involved. Some have even termed this a dark night of the soul episode, where nothing seems to make sense and a need for answers comes crashing into the person's understanding of their own life's limitations.
Not all Twinflames find each other in the physical, and, so, this should not ever be expected. A percentage of Twinflames will make contact with each other, even though one is not on the physical plane at the time. At times like this the non physical partner will act as guide to the other. The important thing is by using this energetic attunement you will be able to align with your Twinflame's energies and in doing so, either be open to attracting your opposite Twin into your life, or if you have been reunited, improve your relationship via energetic means. If you have been guided to this energy system then you know the time is right for you to take this step. This energy system comprises of four separate aspects or rays of light contained within one energy stream. Once attuned you may wish to work with one or more of the rays depending on your unique situation and also where you are currently in your Twinflame relationship. This system covers:
 
Twinflame alignment
Reconnecting energetically with your twinflame
Restoring equilibrium after a twinflame has passed over
Harmonising twinflame energy fields
Learn about:
Meditation to balance the feminine and masculine polarities within you prior to your attunement
False Twinflames
How same sex twinflames regularly occur
Working with this energy; candle meditation
Working with this energy; chakra to chakra energy sharing meditation
Our personal twinflame experiences
Also contains a unique channelled communication from Archangel Michael
Empath Care - £25
Founder: Raine Hilton
Do you feel emotionally drained and overwhelmed by crowds or struggle with excessive noise?
Do you need regular 'alone time' to recharge your batteries?
Are you often told that you are over sensitive or too emotional?
When someone close to you is hurt do you feel it too?
Are you afraid of allowing others into your personal space or struggle to form lasting relationships?
Do you overeat, drink, or self medicate to ease emotional stress?
Empathy in its basic state is an awareness of the feelings and emotions of those around us. It forms an important aspect of emotional awareness and becomes the bond we share between our self and others. As individuals we understand what others are experiencing as if we were feeling it ourselves. Empathy shouldn't be confused with Sympathy which could be described as feeling 'for' a person, rather than feeling 'with' them.
When we look at this from a spiritual/energetic perspective there is much more going on beneath the surface than first appears. Empaths are natural nurturers, they are good listeners, and have the intuitive ability to able to see beneath the surface of what is really happening. This allows them to initiate awareness, healing and release at a very deep cellular level for others.
Empaths are highly sensitive to the energies of others and their environment; we feel everything on a deeply emotional level, sometimes too much so. Quite often our own emotions can become muddled with the ones of those around us. This can cause confusion, panic, uncertainty, mood swings and a feeling 'emotional overload' without knowing why as we have no reference point for feeling this way.
This energy system seeks to address all three of the above elements:
To become body aware, conscious of your self- talk and tuned into the energetic 'feel' of your environment. This will help you to determine if those thoughts you keep having, or the emotions you are experiencing, are actually yours.
To strengthen, shield and protect your aura from unwanted low vibrational and overwhelming energy sources.
To assist others in connecting to the Divine Source for themselves so conversations can take place at a higher vibrational frequency.
This attunement energy system will connect you to three specific etheric crystalline to support you as an Empath. These are:
Charoite: helps you connect with the divine by enhancing your natural intuitive talents. Often we receive messages through sight, sounds, and impressions. Whether meditating or going through the motions, it will help you to receive information from higher beings.
Healer's Gold: also known as Apache Gold. This highly protective black and gold stone strengthens your energetic boundaries. It also helps you set clearer signals to others and absorbs negative energies.
Heliodor: works by expanding your mind, knowledge, and intuitive awareness to aid in your efforts for improved and harmonious communication with others at a higher vibrational level.
Learn About:
Understanding Empaths
Empath Balance
The 3 Keys To Empath Care
Empath Crystal Care
Working With This Energy

New Attunements From Other Channellers

Celestial Crystals Empowerment - £25
Founder: Jay Burrell
Pre-requisite: Celestial Starseed Activation which you can read about HERE. The Celestial Crystals Empowerment has been channelled to give you the ability to access specific Crystalline Frequencies in order to help you pass through the Veil of the Old Age so that you can enter the New Age of Consciousness with ease. This Crossing of the Veil will occur on the 21st day of December 2018 and will continue for the duration of 24 months. Accumulating on the 21st December 2020. Working etherically with crystals allows us to access the energies of crystals we may not readily be able to work with physically. This system takes this one step further by connecting us to crystals with celestial or galactic energies from deep in space. These energies will be encoded into your auric field. These stones are not of the Earth and have come to us from the Universal Consciousness and Godhead. Many crystals are formed within the Earth but there are some which have come to Earth from Outer Space. Moldavite is one you may have heard of, but there are also other stones which are not naturally formed on Mother Earth. Within this system, you will receive the Energetic Connections to these stones where you can simply intend for them to become active within your Auric Field giving you the ability to use them during your Meditations, Healings and also Galactic Travels. You will learn about:
Channelled Information about the Celestial Crystals
Separating the Veil
The Governing Planets of the Body
Tektite & Metaphysical Properties
Moldavite & Metaphysical Properties
Meteorite Energy & Metaphysical Properties
Chondrite Meteorites
Achondrites/Pallasite Meteorites
Campo Del Cielo Meteorites (The Phoenix Stone)
Libyan Desert Glass & Metaphysical Properties
Fulgurite & Metaphysical Properties
Opening to Celestial Energies and Extraterrestrial Contact
Elementals and the Elemental Kingdom
How to Create a Celestial Crystal Orb
Snap of the Dragon Reiki – £15
founder: Linda Colibert.
 
The Snap of the Dragon Reiki attunement works with the energies of the Dragon, and connects you to the heart and soul spirit of the Dragon. Dragons are powerful beings of light. They will bring you wisdom, help you grow, show you the way to increase your finances, and improve relationships. Dragons offer guidance and encouragement, protection and gifts of love to those who befriend them and ask for their help. They are loyal, and will lend power and energy to your aura, and to you spiritual work." This attunement will:
Help you to undergo sudden or rapid changes of spiritual wisdom growth and transformation
Help add sparkle and light to your life in all areas
Help with being more successful and prosperous
Help you be more vigorous in body, mind, and spirit
Help you be more alert and energized

Yungang Grottoes Empowerments level 1-3 - £25
Founder – Mariah Windsong
The Yungang Grottoes are located in the Wuzhou Mountain in Shanxi Province in China. "Yun" means "cloud" and "gang" means "ridge," so it is that Yungang means: "Cloud Ridge." These grottoes were carved out of the sandstone by men who were under the direction of Tan Yao. He was a renowned monk of his day. These grottoes were carved back in the 5th and 6th Century. Tan Yao spent his lifetime on this project and it was under the protection of the Dynasty in rule at that time. The carving took over 64 years to complete the Yungang Grottoes and men continued the work after Tan Yao's passing.
Yungang Grottoes level 1 brings you the presence of deep meditation, peace and a centeredness that then coils up inside of you, ready and waiting to be sprung...to give you the energy you need for anything you need.
Yungang Grottoes Empowerment level 2. The dose of energy frequencies that will arrive unto you contain the access rights for you to activate any and all of the functions within level 2 of Yungang Grottoes Empowerment: Yungang Peace, Yungang Reverence for Life, Yungang Meditation, Yungang Buddha of Sakyamuni,
Yungang Grottoes Empowerment Level 3 contains 2 Yungang functions, an empowerment to Tan Yao (the man who carved and directed others to carve these grottoes), and confers upon you the ability to pass this entire energy system of Yungang Grottoes Empowerment onward to others. Functions within level 3 are: Yungang Holy Life Purpose, Yungang Power of Intention, Tan Yao Empowerment.

New Great Value GVHT Attunement Packages Now Available

Auric Field Crystalline Healing Package
Crystal Healing Package
Egyptian Healing Package
Faeries of the Seasons Package
Faery Kings & Queens Packages
Faery Package
Flush Energies Package
Lightarian Track Packages
Reiki Fast Track Package
Usui Reiki Package
World Shamanism Package

This Month's Special Package Offer

GVHT Flush Energies Package £115 Save 15%
£97
Flushes are wonderful for deeply cleansing your aura as well as working on specific aspects of your health and wellbeing. Please click HERE for the details for each system. Save 15% on the individual prices when purchased as a package.

Aqua Aura Flush
Black Coshosh Protection & Negativity Flush
Diamond Infusion Chakra Flush
Emotional Body Rainbow Flame Aura Crystalline Flush
Mental Body Sunshine Aura Crystalline Flush
Meridians of Light Crystalline Flush

Become A Good Vibes Holisitic Therapies Member Today

Sign up today and enjoy the benefits of becoming of Good Vibes Holistic Therapies Member.

Once you have registered you will receive your welcome email within 24 hours allowing you access to:
• Monthly free healing
• Monthly free card reading
• Weekly access to over 260 free distance attunements
• The latest news on our new attunements and shamanic services
• Special members only offers
• Explore new spiritual thoughts and skills on our spiritual blogs


Gift Vouchers Now Available

Gift vouchers are a great idea last minute gifts, or for those who are tricky to choose for. They can be made out for any amount you wish, or for the healing, therapy or attunement service of your choice. Each voucher is redeemable for 1 year from date of issue. Email me goodvibesgirl@live.com to purchase.

Over 260 Free distance Attunements

As of January 2017 there are 200+ free distance attunement to choose from. This is a great way to try out different streams of energy. Click HERE for more information.