Good Vibes Holistic Therapies
What's New?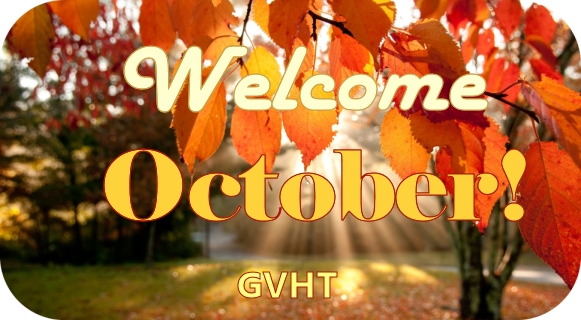 October Special Offers & New Services
To view our full range please click HERE

New GVHT Spiritual Development Course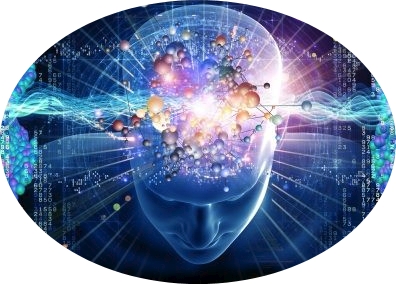 Celestial Light Codes Psychic and Intuition Development Course
Module 6 – Claircognizance -
£25

I have also added the final part in our brand new Psychic and Intuition Development Course. The difference with this course is that it not only teaches you step by step how to develop your 'Clair-senses' but it also attunes you to powerful Celestial Light Codes to awaken and further enhance your natural intuitive abilities.
'Clair-senses' are natural abilities we are naturally born with. This first module focused on Clairvoyance, the second Clairaudience, the third Clairsentience, the fourth Clairalience, the fifth Clairgustance, these are prerequisites for this sixth and final module which is Claircognizance. I have also included some of my personal spiritual experiences and some helpful exercises, guided mediations and articles to help you on your way. Included in each course module will be a Celestial Light Code energy attunement, this will help to open up your perceptions and to gently release any blockages that are preventing you from achieving your full spiritual potential.
Each module will cover a different 'Clair-sense' and it is recommended that a minimum of a month is allowed between every level to give you time to really focus on each important aspect. By the end of the course you will have fine-tuned each of your spiritual Clair-senses.
This course is ideal for absolute beginners as well as those a little further on their path who are in need of a little extra guidance.
*Please note this teaching course and its energies are unique to GVHT Good Vibes Holistic Therapies, Raine Hilton & Philip Hilton, and cannot be taught by anyone else, or passed onto others.

Please click
HERE
for more details or to make a booking.

New GVHT Attunements For October

New GVHT Attunement Series - Healing With The Ascended Masters
The Trinity of Forgiveness - Jesus - £25
Channelled and created by Raine Hilton
This is the first attunement in the GVHT Healing with the Ascended Masters Series.
Forgiveness is something we all seek at some point in our life. Forgiveness is a precious gift that is neither easily obtained, nor easily given. Forgiveness is essential for life; it frees us from past wrongs and gives us hope for the future. Jesus' teachings on forgiveness played an important part during His life. He was very clear that forgiveness was to play a major role in our life too.
When we have just survived a traumatic event, through seemingly no fault of our own, it can be a difficult to overcome the anger, bitterness and resentment in our hearts. I think we many of us can say that we have been in this position at one time or another, and have also felt trapped by it. For as long as we hold unto all of that pain and resentment we cannot move forward with our life.
Many believe that by forgiving someone, they are somehow 'letting them off the hook' for what has happened. They are getting away with it. We feel that as long as we hold onto the hatred we are punishing them too. In fact, all we are doing is giving more of ourselves to them in an energetic sense so the bond becomes stronger and feelings are intensified. We become trapped in a cycle of our own making.
Learn through this attunement how to work through the stages of offering forgiveness to another, as well as seeking forgiveness when you are in the wrong.
Enjoy an energy tie release ceremony with Jesus to make peace with yourself and allow you to move forward with your life.
Meditate on the three stages of the Channelled Communication by Jesus on the Trinity of Forgiveness to help you work through your situation.
Work with His second communication during your attunement process to open your heart and attune you to His Divine energy.
Learn how to work through this system step by step for yourself and while working with your clients in a forgiveness therapy session.



New Attunements For October


Back Care Energy System - £15
System Originator - - Mariah Windsong
Back Care energy system brings you easy to activate soothing comfort for your back care needs. Your Back Care Team of helping, healing responsive beings of love, light and life bring you immediate energy assistance.
After your attunement you may activate it anytime and anywhere you are, simply with thought intent. Back pain can occur as a result of many different reasons. Any type of pain discomfort can be lessened with Back Care
If you twist or move quickly, usually while carrying something, a muscle may become strained. Back Care energy system brings you individualized assistance to bring comfort and heal underlying issues about your back.
Often times, the emotional record of a wound, worry or fear can be held in your back. If you constantly tighten back muscles, even if you don't realize it consciously, they are already tired. Then, a wrong twist or move physically to these already stressed muscles yields a bigger pain than it would have had the muscles been relaxed and fit. The lack of flexibility that a tightened stressed muscle has, makes it more susceptible to getting hurt.
Back Care energy system works both ethereally, with your emotional concerns and the spiritual energy it delivers is received physically by your body as replenishing and soothing of all your back's physical components.
Prerequisite – Usui Reiki Level 2
Dream Work Completion Empowerment - £15
System Originator – Mariah Windsong
Dream Work Completion Empowerment assists you to be more present in your day, following sleep in which you were busy someplace else and felt like there was more to do, despite now being awake here.
This energy system also includes the functions of Dream Worker Replacement Call and Self Retrieval and Integration.
The Dream Worker Replacement Call sends out a clarion call to other light workers who can arrive spiritually into the time and place you were, to do the work that was unfinished when you awoke from your sleep time.
The Self Retrieval and Integration energy function gives you a way to convince the parts of you which remain there to return here and integrate with your consciousness.
Your Inner Body Protector - £12
System Originator- Mariah Windsong
Your Inner Body Protector arrives to you from Eternal Sacred Source to provide protection from unwanted people and energies arriving to you from the inner planes. There are many inner planes of existence. In the microcosm of life within you there are many doorways to other places and spaces.
Inner Body Protector adds concealment to your inner doorways. Bentonite Sealant™ is the spiritual energy of bentonite clay and fills any etheric holes or weak areas in the lining of your inner body.
Your inner body exists in the areas inside of your body and self in many places and spaces. There are doorways inside your inner body that lead even deeper within, and eventually through the inner worlds which then expand Inter-dimensionally to many places and spaces.
Occasionally, places along the membranes of our inner body become thin, or someone we visit through those inner passageways follows us home. It is at those times, that increased security at the doorways to our inner passageways becomes very important. Your Inner Body Protector is an inter-dimensional protective shield that provides concealment so that any entry points, doorways are less noticeable.


Gift Vouchers Now Available

Gift vouchers are a great idea last minute gifts, or for those who are tricky to choose for. They can be made out for any amount you wish, or for the healing, therapy or attunement service of your choice. Each voucher is redeemable for 1 year from date of issue. Email me goodvibesgirl@live.com to purchase.



Over 200 Free distance Attunements

​​​​​​​
As of January 2017 there are 200+ free distance attunement to choose from. This is a great way to try out different streams of energy. Click HERE for more information.