Good Vibes Holistic Therapies
What's New?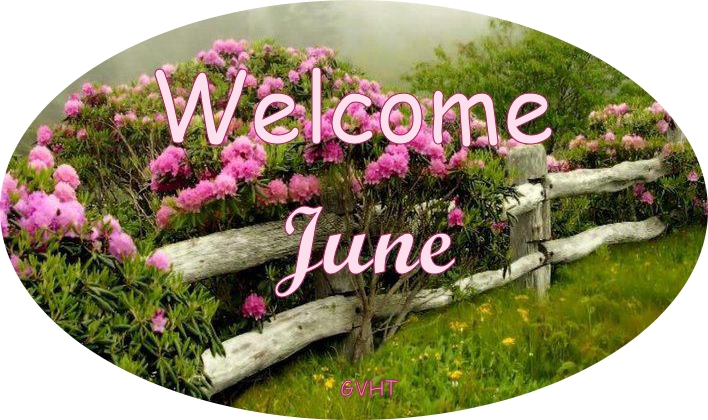 June Special Offers & New Services

25% Off Many Of Our Ascended Masters Attunements


Enjoy great savings on our beautiful Ascended Masters attunement systems
Please click HERE
 

25% Off An Individual Complete Auric Flush + Lightarian Energies Healing Session


Enjoy great savings on our deep cleansing and energising Complete Auric Flush + Lightarian Energies Healing Session
Please click HERE

New GVHT Spiritual Development Course

Celestial Light Codes Psychic and Intuition Development Course
Module 2 – Clairaudience
-
£25
I have also added the second part in our brand new Psychic and Intuition Development Course. The difference with this course is that it not only teaches you step by step how to develop your 'Clair-senses' but it also attunes you to powerful Celestial Light Codes to awaken and further enhance your natural intuitive abilities.

'Clair-senses' are natural abilities we are naturally born with. This first module focused on Clairvoyance and is the prerequisite for this second module which is Clairaudience. I have also included some of my personal spiritual experiences and some helpful exercises, guided mediations and articles to help you on your way. Included in each course module will be a Celestial Light Code energy attunement, this will help to open up your perceptions and to gently release any blockages that are preventing you from achieving your full spiritual potential.

Each module will cover a different 'Clair-sense' and it is recommended that a minimum of a month is allowed between every level to give you time to really focus on each important aspect. By the end of the course you will have fine-tuned each of your spiritual Clair-senses.

This course is ideal for absolute beginners as well as those a little further on their path who are in need of a little extra guidance.
*Please note this teaching course and its energies are unique to GVHT Good Vibes Holistic Therapies, Raine Hilton & Philip Hilton, and cannot be taught by anyone else, or passed onto others.

Please click
HERE
for more details or to make a booking.

New GVG Shamanism Attunements For June 2017

Nwyfre Celtic Shamanic Healing - £25
Channelled and created by Philip Hilton
An ancient energy born into a new age. This Healing energy born of the Celtic stream is both powerful and gentle in its ways. Nwyfre can be used for healing, both hands on and distant, as well as for space clearing. In the illustrated manual which comes with this system you will be taught the history of this energy which has roots in Druid practice and belief, as well as Shamanism and Faery work. You will learn of the following:
 
A technique for healing using a stone or piece of wood
A Celtic Vision Journey technique
The Nwyfre Cauldron hand Position
How to construct your own Crane Bag
How to make and use a Silver Branch
Learn about the Ogham staves of divination
The Celtic Wheel of the year
Learn what the 7 Sacred Woods of the Beltane Fire are and what they mean
The Celtic Moons
Celtic Birthstones- Find out what yours is
The Celtic Zodiac – Are you a Hound or perhaps a Wren
Includes 2 articles originally published in magazines by the system creator
The Desert Rose Initiation Of Mary Magdalene - £15
Channelled and created by Raine Hilton
Restoring the balance of The Divine Feminine:

The flow of Divine Feminine energy is essential for maintaining balance and awareness within the collective consciousness, as well as for self-growth and the transcendence of each individual soul. For me this is epitomised in Mary Magdalene.

This sacred flow of feminine energy is crucial for intuition, compassion, unconditional love, strength, balance and harmony within both women and men. When this Divine Feminine flow becomes depleted in men it restricts their emotional and empathic depth, creating feelings of discontent, loneliness, and loss of direction in life.
Becoming disconnected from the Divine Feminine is naturally a serious problem for women too. This represses their sense of self identity, and restricts their soul path journey.

As we walk in the footsteps of Mary Magdalene we can channel this divine flow of energy embodied in the Desert Rose. The Desert Rose holds many important properties that we can use to enhance our life. It will help to Improve mental ability and clarity, as well as enhancing perception of all kinds, including intuitive perception. Quiet worries and still the mind from distractions and disruptions Dissolve "programs" we have put upon ourselves that are outdated or over-used. It can also be used for overcoming phobias, prosperity, purification, and to help boost self confidence. They have traditionally been used as talismans for protection.

The energy of the Desert Rose is very gentle and it teaches one that life is worth all of its ups and downs. It not only helps to access past lives, it also helps one to access future lives. Glimpses of what is to come so that one may make appropriate choices for the here and now.

Each one is said to contain a unique spirit guardian, this will further deepen your connection with Mary and your strengthen communication with her.

Use Desert Rose to increase creativity as well as psychic abilities. If you suffer from phobias, especially claustrophobia, bring through the energies of Desert Rose to restore calm and tranquilly. It can help one to deal with grief and to let go of emotions that have been keeping you from living your best life.
 

New Attunements For June 2017 From Other Channellers

Azure Shakti - £15
The Azure Shakti™ is a sentient Eternal Divine Intelligence whose sole purpose for so long as you choose to work with her, is to bring you into full contact with your own soul.
After taking you on a spiritual journey up to your soul, the Azure Shakti™ causes you to become consciously aware of your soul, from here, within your own body. The Azure Shakti may bring a stronger concentration of your soul energy here to you, in your body, if you are ready for this experience.
The Azure Shakti™ provides a unique experience of your own soul, bridging the gap between embodiment here in physicality and all you are. The Azure Shakti™ may, upon occasion, indeed bring your conscious awareness up into the fullness of your soul to help you learn about yourself.

Gift Vouchers Now Available

Gift vouchers are a great idea last minute gifts, or for those who are tricky to choose for. They can be made out for any amount you wish, or for the healing, therapy or attunement service of your choice. Each voucher is redeemable for 1 year from date of issue. Email me goodvibesgirl@live.com to purchase.
 

Over 200 Free distance Attunements

As of January 2016 there are 200+ free distance attunement to choose from. This is a great way to try out different streams of energy. Click HERE for more information.

Recommend a friend

Recommend a friend and once they have placed an order and paid £10 or more receive £5 off any spiritual service for yourself as a thank you from us :-)
Terms and conditions:
Your friend must name you in their introductory email to us and include your contact details.
Your £5 Spiritual Service discount may be used against a purchase for a card reading, distance attunement or a healing session/service