Good Vibes Holistic Therapies
What's New?

Welcome to our December News and Offers. I hope all is good with you and you are looking forward to celebrating the coming holidays with your loved ones.

We have been continuing to add new therapy services to the website, also lots of great offers, including our New Year Prize Draw, and we also have a selection of beautiful and varied new energy systems for this month that we have had the pleasure of working with.

We will be closing for Christmas on Wednesday 20th December, and we will be returning on Monday 1st January so if you would like to book in for any sessions before and after those dates just let us know as soon as possible as we quickly become booked up.
Selected Attunements Priced At £15 And Above Across The Site
Sale Ends Midnight 20th December GMT
Take 50% off the marked price of your chosen attunements on the website.
Email Raine goodvibesgirl@live.com or Phil philiprhilton@homail.co.uk with your order and we will send you a Paypal invoice for the reduced amount.

*This offer does not include attunement packages, Faery Kings & Queens, Faerys of the Seasons, Lightarian systems, Reiki Fast Track, GVHT Psychic Development Course and systems by Jay Burrell
 
To view our full range of distance attunements please click HERE
 

Spend £50 or more in December and receive £10 to spend in January

*This can be from a single transaction or multiple ones paid for throughout the month of December and is available to redeem against any spiritual service in January 2018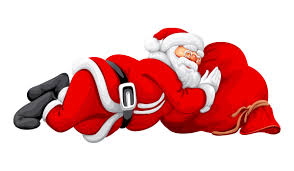 All 2017 students & clients entered into our New Year Prize Draw

If you purchased any spiritual service between January 1st 2016 and December 31st 2017 you will automatically be entered into our New Year Prize Draw. 10 names will be drawn out on January 1st and the winners names will appear on this page, and they also will be notified by email. Good Luck Everyone :-)
Prizes Include:
Angelic Family Oversoul Healing Session with Raine – worth £45

Wheel of the Year Card Reading with Phil - worth £35

House/Property/Business Cleansing Session with Phil – worth £30

Distance Attunements with Raine – to the value of £25

A 30 minute healing session of your choice with Raine or Phil – worth £15.99

£10 Off Any Attunement Priced £20 or over with Raine or Phil (5 Available)
Terms and conditions:
All attunements and sessions must be chosen and claimed by 31st January 2018

Attunements can be received either by the chi ball method or in real time subject to a mutually agreeable date and time.

Your prize cannot be combined with any other offers advertised on the website.

Offer excludes all Lightarian attunement energies systems and all attunement packages.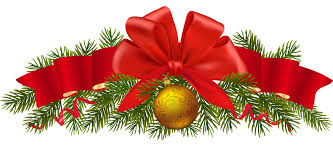 New GVHT Attunements For December

New GVHT Attunement Auric Flush Series - Meridians Of Light Crystalline Flush - £25
(Not in the 1/2 price sale)
Channelled and created by Raine Hilton
This Flush energy system will gently but powerfully deeply cleanse each of your Meridians using high vibrational crystalline energies. This energy system can be used alone but it has also been designed to work in harmony with my Aqua Aura Flush and Diamond Infusion Chakra Flush to completely revitalise your whole auric field. Each meridian will be gently cleared using a crystal energy specific to that particular pathway. This system is easily activated by your intention and will run automatically, there are no complicated symbols to learn. If while working with this energy you become aware of an issue, or perhaps you are already aware you have a problem with a particular aspect of your body you can work more in depth with that related meridian.

You will learn about:
The Meridian system: how each one works and how blockages manifest in the physical body.
What each meridian line means, how to tell if they are balanced or unbalanced
The Five Elements: these represent the fundamental natural elements and their interaction. This is applied to spiritual, mental, emotional and physical aspects of human existence. The elements are Wood, Fire, Earth, Metal, and Water. An imbalance is defined as both an excessive energy, as well as insufficient energy in an organ/meridian/element.
Remedies for rebalancing the Meridians: suggested flower remedies, exercises, and affirmations.
How to work with this flush energy system
Quartz Crystal Meridian Clearer
Microcosmic Orbit

During your attunement session to the Rivers of Light of Crystalline Flush, you will receive the high vibrational crystalline energies the following in a single session.
Lung Meridian - Blue Chalcedony Crystalline Flush
Large Intestine Meridian – Kunzite Crystalline Flush
Kidney Meridian - Green Jade Crystalline Flush
Bladder Meridian – Kyanite Crystalline Flush
Gall Bladder – Turquoise Crystalline Flush
Liver Meridian – Chrysocolla Crystalline Flush
Heart Meridian – Rhodonite Crystalline Flush
Small Intestine – Fire Agate Crystalline Flush
Pericardium Meridian – Thulite Crystalline Flush
Triple Heater Meridian - Mahogany Obsidian Crystalline Flush
The Spleen/Pancreas Meridian - Tiger Eye Crystalline Flush
Stomach Meridian - Yellow Jasper Crystalline Flush

New Attunements For December From Other Channellers

The Galactic Self Activation Level 2 - £35
System Originator: Jay Burrell
The Galactic Self Activation Level 2 is a continuation of the original Galactic Self Distant Attunement and can only be received by those who have been attuned to level 1

There are many levels of consciousness that reside within each and every one of us, but for a vast majority of people they will only use the most limited or restricted level of consciousness which is that of the lower self or the ego mind. This level of consciousness directly corresponds to the parameters of the 3rd dimensional reality which is the realm of space, time an density. Beyond this is the level of the Soul Self, also known as the Galactic Self. During your connection to the Galactic Self Activation Level 1, you will have received the pure and unconditional awakening of this aspect directly from the Godhead. This blessing was given to help expand natural spiritual abilities of experiencing states of pure oneness where space and time no longer exist in a way that you believe them to be.

The Galactic Portals are etheric Interdimensional vortexes of energy which allow the astral self to travel to their galactic home as well as the many other galactic portals that exist in the multitude of celestial homes that exist within our galaxy and beyond. you see, this is not just a system where one will gain entrance to their own galactic home but you will be given advanced energy training which will enable you to travel outside of our galaxy. Please note that this part of your awakening will not occur over night and will take many months or even years to fully integrate this aspect of your consciousness into your present reality.

Within this system, you will be focusing on 5 galactic portals which are most commonly associated with previous incarnations of souls who are now within their human form on planet earth. To gain access to these portals will require you to achieve a deep state of meditation. Intention does work but to truly gain the most from this system you must learn how to achieve a very deep state of meditation. You will be offered a guided meditation within this manual which will help you to achieve this level of awareness.

The Galactic Portals
* The Andromeda Portal
* The Arturian Portal
* The Orion Portal
* The Sirian Portal
* The Pleiadian Portal

Please Note: There is a 7 day wait between each of the 5 Portal Activation's within the Galactic Self Activation Level 2.

Gift Vouchers Now Available

Gift vouchers are a great idea last minute gifts, or for those who are tricky to choose for. They can be made out for any amount you wish, or for the healing, therapy or attunement service of your choice. Each voucher is redeemable for 1 year from date of issue. Email me goodvibesgirl@live.com to purchase.
 

Over 200 Free distance Attunements

As of January 2017 there are 200+ free distance attunement to choose from. This is a great way to try out different streams of energy. Click HERE for more information.