Good Vibes Holistic Therapies
What's New?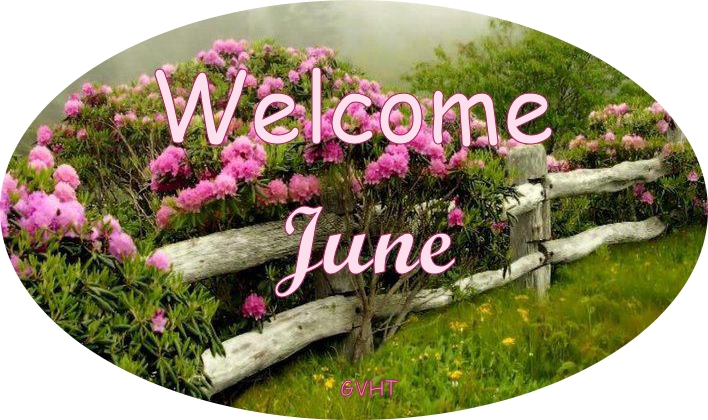 New GVHT Therapy Session For June/July



Shamanic Relationship Rejuvenation
Is your relationship struggling?
Are you experiencing difficulty communicating with one another mentally, emotionally or physically?
Has the spark gone out of your relationship?
Do you feel as if you have lost your identity within your relationship?
Do you yearn to recapture the passion you shared when you first met?
During this 1 hour healing session for you and your partner I will work with the energies of the divine masculine and feminine in the forms of Herne the Hunter & Elen of the Ways to balance and strengthen these divine streams of energy within you each of you making this session suitable for same sex as well as opposite sex relationships.
I take a Shamanic Journey to meet with both of your Higher Self Aspects, Elen & Herne, my Guides and Animal Totems. I draw and work with the sacred Elen & Herne Glyphs, and healing Mandalas to call them in to work with us and to act as guidance and insight into whatever problem or issue you both need help with. The various Totem Animals who appear for you both will also add their wisdom too. Elen and Herne will imbue you with their powerful energies to assist you in getting back in touch with the natural flow of nature and with one another.
I will assess the health of both you and your partner's chakra systems and auric fields and will channel healing energies best suited to rebalancing you both. I will also look at your birth elemental partnership to determine strengths and weaknesses so we can restore your equilibrium. I then smudge and seal your auric fields and close down. After your session with your feedback I will teach you how to perform my Chakra To Chakra Energy Sharing Meditation to help you to bond at soul level as well as physically. This is particularly helpful in cases where one of you may be more spiritual advanced than the other.

For more information please click HERE

New GVHT Attunements For June

Sleep Care - £25
Founder: Raine Hilton
Do you struggle to fall asleep at night?
Do you wake up in the night and are unable to go back to sleep?
Do you find it difficult to 'switch your brain off' at night?
Do you suffer from nightmares, terrors or sleep paralysis?
Are spiritual upgrades, energy shifts and moon cycles disturbing your sleep pattern?
Do you feel tired, irritable or anxious through the day?
Do you struggle to concentrate at work because you are so exhausted?
We have all at one time or another suffered from sleep disturbances. Sometimes this may be limited to a single night, while for others it can become an ongoing battle leading to sleep deprivation, anxiety and irritability. In extreme cases it can have a serious impact on your health and wellbeing.
The most common causes of insomnia are:
Stress, anxiety or depression – Noise - A room that's too hot or cold - Uncomfortable beds - Alcohol, caffeine, or nicotine - Recreational drugs like cocaine or ecstasy - Jet lag - Shift work - Mental health conditions - Restless legs syndrome - Overactive thyroid - Many medications can also cause insomnia - Long-term pain – Sleepwalking - Snoring or interrupted breathing while sleeping (sleep apnoea) - Nightmares or night terrors
Many of the above can be ruled out quite easily by creating a relaxing bedtime routine for yourself and by paying close attention to your diet and lifestyle habits. Some things cannot be easily remedied such as pain and other health related issues, medication or shift work. This is where Sleep Care Energy can help you.
This system seeks to address these elements by utilising the following rays of energy to work with 5 key areas:
Lepidolite Deep Sleep Relaxation for the mental and emotional systems
Jade Deep Relaxation Body Care to calm and relax the physical body
Moonstone Medication Side Effects Flush to release any negative effects of your medication which may be preventing you from sleeping
Amethyst Ultimate Sleep Care Auric Field Protection to prevent negative energy attacks
Rose Quartz Baby /Child Sleep Care, this is a milder dose of the energy suitable for treating young children.
Learn about:
Sleep Paralysis and coping skills
Negative energy attacks and coping skills
Energy shifts - how to integrate them and coping skills
Sleep crystal care
Working with this energy for self and others
Progressive muscle relaxation meditation
The natural approach to beating insomnia

New Attunements From Other Channellers

Emotional Osteoporosis Healing Reiki- £7.50
Founder: Linda Colibert
This system connects you to your higher self and to Universal Source Energy. The system works to remove the blocks from negative emotions, and to clear out any negative emotions. It helps you to discover what emotions and situations are at the root cause of osteoporosis. With this disease, the bones are thinning and becoming weaker and brittle. The positive healing works to speed recovery and strengthen your bones.
 
Magick Reiki Jinx Removal - £7.50
Founder: Linda Colibert
Magick Reiki Jinx Removal is an energy infused system. Magick and Reiki are joined to create a powerful energy to help you remove any Unix that might be on you or your loved ones. It does not cause harm to anyone, but does remove the jinx for good!
This system connects you to Spirit and your Higher Soul Self so that you can remove any bad mojo that might have been put on you or attached to you by someone jealous, resentful or just mean. Removing the jinx is quick and easy when you use these energies. It is a very powerful system.
The energies of Magick Reiki Jinx Removal quickly remove the jinx energy. It won't come back once it is removed. They energies are of light, and they are strong. They will help you feel a sense of relief.
You will be attuned to a symbol to help you to connect to the energies.
May you be free of Jinxes always! So Be It!

Western Red Cedar Smudge Energy - £12.50
Founder: Mariah Windsong
This energy system is the essence of smoke from Western Red Cedar bark; also known as Thuja Plicata or Thuja Occidentalis. Smudging is the use of smoke for the sacred purposes of sanctifying objects clearing away negativity. This is perfect for people new to attunements. Western Red Cedar Smudge is effective without the physical cedar bark being burnt for sacred purifying of your energy fields spaces, and objects. Cedar Smudge is great for times when physical smoke is not allowed to be burned or you simply don't have Western Red Cedar supplies on hand. There is also the added benefit of being able to use it even if you or someone in the vicinity is allergic to cedar wood or has sensitivities to cedar smudge. The Western Red Cedar is held with highest respect for its healing and spiritual powers. It is the oils within the heartwood and the bark of the Western Red Cedar, when burned, and released into smoke, whose essence is Western Red Cedar Smudge. Smudge is smoke that has sacred intent to cleanse, purify and uplift the energies of a location, object or person.
 
Yellow Dock Empowerment - £12.50
Founder: Mariah Windsong
Yellow Dock Empowerment gives you the right to call upon and receive the energy flow from the Yellow Dock Plant Spirit, the Yellow Dock Flower Essence, and the Yellow Dock Root Essence. These spiritual energies increase circulation for your hands, feet and internal organs. There are many diseases that impede a person's natural circulation and reduced circulation is also a side of effect of certain medicines people take regularly.
The Yellow Dock Flower Essence increases confidence in your life. The Yellow Dock Root Essence brings you many of the same benefits that physical supplementation with the herbal root powder would: Toxin removal from your liver and building blood. If you already supplement your diet with Yellow Dock Root tea or capsules of the dried root, this Yellow Dock Root Essence will help your body absorb and utilise the physical herb better.

New Great Value GVHT Attunement Packages Now Available

Auric Field Crystalline Healing Package
Crystal Healing Package
Egyptian Healing Package
Faeries of the Seasons Package
Faery Kings & Queens Packages
Faery Package
Flush Energies Package
Lightarian Track Packages
Reiki Fast Track Package
Usui Reiki Package
World Shamanism Package

This Month's Special Healing Therapy Offer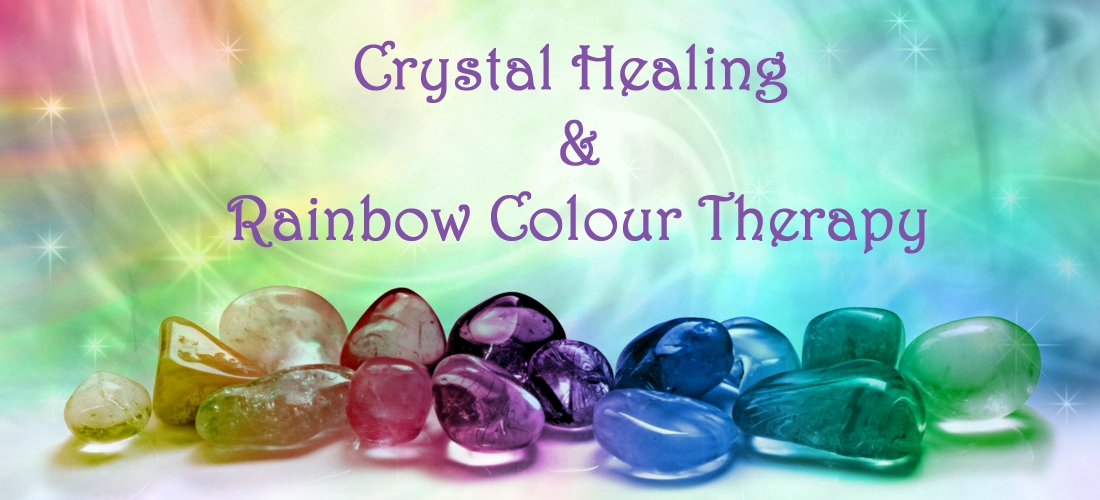 Crystal Healing & Rainbow Colour Therapy Session £20 Save 25%
£15
As both a Colour Therapist and Crystal healing Practitioner I understand how combining these powerful therapies into a healing session can truly enhance your health and well being.
We are often drawn to a particular colour or crystal because something within us needs this energy to restore harmony to our body and soul. We are far more sensitive to colour than we realise, instinctively we are drawn to painting a room a specific colour to achieve a particular effect or purpose. We dress in a certain colour to make us feel our best, to boost confidence, relax or stimulate us. Each colour carries its own unique vibration, and these vibrations interact with our personal vibrations. It is wise to ensure we choose the ones that enhance and work for us rather than against us. The colours we surround ourselves with reflect our inner thoughts and feelings and project to the world the person we want to be seen as.
Colour is a powerful tool to use in healing, as all the organs and glands of the body react to the vibrations that emanate from the various colours associated to the chakra area in which they are situated. For example the kidneys respond to the colour orange, while the heart responds to the colour green. Each cell of the body has a frequency that resonates strongly and positively when we are healthy. When we suffer ill health or an imbalance this vibrational frequency changes and becomes distorted. When we have a problem in either of these areas we can use those colours that are of a vibrational match to boost the corresponding chakras and areas of the endocrine system to promote well-being.
When colour is used in healing treatments, all the colours of the spectrum are utilised. We can further empower this by incorporating crystals of the same tone, and then we are working with the individual properties of the crystals as well.
I work in this capacity with various attunement energy streams, my Spiritual Guides, as well as Colour Therapy Cards and Crystal Oversoul Cards to create a healing session that is tailor made just for you, choosing the right colour and the crystal to restore you to a healthy equilibrium.
With this healing session I will:
Use my pendulum to tune into each of your chakras and your aura
1 card Crystal Oversoul Reading
1 card Colour Therapy Reading
Crystal Skull alignment for Soulstar and Earthstar chakras
Etheric Crystal Healing using chakra attuned crystals within a crystal healing alignment grid
Rainbow Breath Healing to cleanse and balance each of your chakras
Colour healing with your chosen colour
Sunstone-Moonstone Connection Empowerment energy to Buddha and Quan Yin
Crystal Auric Shield with your chosen crystal
This includes full email feedback after your session
All feedback will be sent by email as a Word Document so we both have a permanent record of what has happened to refer back to if needed. During your session I will enter into a deep trance meditation and journey into the astral realms so I will not be able to communicate with you vocally. For this reason I do not use the phone or Skype as it would keep pulling me back into this world and weakening the connection between our higher self aspects.

Become A Good Vibes Holisitic Therapies Member Today

Sign up today and enjoy the benefits of becoming of Good Vibes Holistic Therapies Member.

Once you have registered you will receive your welcome email within 24 hours allowing you access to:
• Monthly free healing
• Monthly free card reading
• Weekly access to over 260 free distance attunements
• The latest news on our new attunements and shamanic services
• Special members only offers
• Explore new spiritual thoughts and skills on our spiritual blogs


Gift Vouchers Now Available

Gift vouchers are a great idea last minute gifts, or for those who are tricky to choose for. They can be made out for any amount you wish, or for the healing, therapy or attunement service of your choice. Each voucher is redeemable for 1 year from date of issue. Email me goodvibesgirl@live.com to purchase.

Over 260 Free distance Attunements

As of January 2017 there are 200+ free distance attunement to choose from. This is a great way to try out different streams of energy. Click HEREfor more information.