Good Vibes Holistic Therapies
What's New?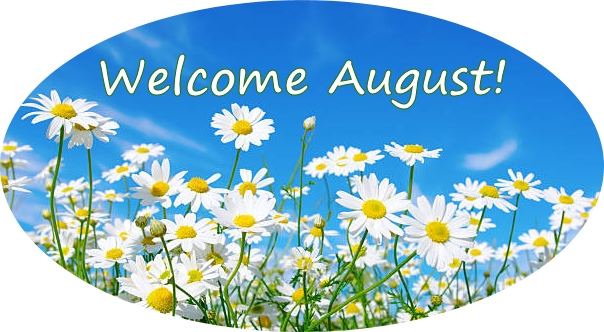 August Special Offers & New Services

Spend & Save Summer Sale

Special offer for the whole month of August;
When you spend £50 or over on distance attunements in a single transaction receive a £10 attunement for free.
If you spend £100 or over on distance attunements in a single transaction you will receive a £20 attunement for free.

*Terms and conditons apply according to the rules of individual system originators.
To view our full range please click HERE

New GVHT Spiritual Development Course

Celestial Light Codes Psychic and Intuition Development Course
Module 4 – Clairalience -
£25
I have also added the fourth part in our brand new Psychic and Intuition Development Course. The difference with this course is that it not only teaches you step by step how to develop your 'Clair-senses' but it also attunes you to powerful Celestial Light Codes to awaken and further enhance your natural intuitive abilities.
'Clair-senses' are natural abilities we are naturally born with. This first module focused on Clairvoyance, the second Clairaudience, and the third on Clairsentience, these are prerequisites for this fourth module which is Clairalience. I have also included some of my personal spiritual experiences and some helpful exercises, guided mediations and articles to help you on your way. Included in each course module will be a Celestial Light Code energy attunement, this will help to open up your perceptions and to gently release any blockages that are preventing you from achieving your full spiritual potential.
Each module will cover a different 'Clair-sense' and it is recommended that a minimum of a month is allowed between every level to give you time to really focus on each important aspect. By the end of the course you will have fine-tuned each of your spiritual Clair-senses.
This course is ideal for absolute beginners as well as those a little further on their path who are in need of a little extra guidance.
*Please note this teaching course and its energies are unique to GVHT Good Vibes Holistic Therapies, Raine Hilton & Philip Hilton, and cannot be taught by anyone else, or passed onto others.

Please click
HERE
for more details or to make a booking.

New GVHT Shamanic Service

Anam Cara Soul Reading + Course
By Philip Hilton
An Anam Cara reading is a Soul Reading. The name comes from the old Celt and is still found in use in Ireland today. Roughly translated it means soul Friend. The idea being that when two people come together so completely, their auras merge and so in doing there is an openness, a heart closeness that defies normal everyday functionality. The bond formed knows no barriers or boundaries and allows for a person to reach within the other and see that person's true potential. This early Celtic practice was merged into the new Christian ways and formed part of The Celt Christian Faith. In an energetic sense there is no distance, no time and nothing that is not part of the wholeness that is God/Goddess. In this way I am able to forge such an energy bond with you over any distance, as to spirit a thousand miles might as well be an inch.
I am able to offer you an Anam Cara Soul Reading because of my many years of service to the world of spirit. I have been a practicing Druid for over nine years and a clairvoyant with over twenty five years' experience. I have many psychic abilities including psychometry and it is this which enables me to divine your own unique energetic signature and tune into it. I developed this skill from in-person usage where I would tune into a physical photograph or object and conduct a reading. To do this service for you, all I will need is a photograph, your date of birth and time of birth, if you know it and the rest will be left in my hands.
This is a distance service and you need do no more than make yourself available and be prepared to relax and let me do the work, for the main hour long session. After this session you will receive a detailed report giving you my findings, experiences, thoughts and possible ways to move forward. We will then work together over the course of a Five-Part Distance Course. You will work through this and send me your completed exercises via email. You will have unlimited email support during the course.

Click HERE to read more or to contact Phil

One Hour Session + Oracle Card Reading + 5-Part Course + Unlimited email support. All distance and carried out via emai - £85
Session as a standalone without 5-Part Course, but with email support - £35
Note: 5 Part Course can be added on at a later date for an additional £50

New GVG Attunement For August 2017

Diamond Infusion Chakra Flush - £25
Channelled and created by Raine Hilton
Diamond is a crystal of Light; its high frequency energy is dispersed into flashing prisms of brilliant "fire" that typifies the sun. It is a spiritual stone, a symbol of perfection and illumination, which infuses and activates all chakras, from the 7 main chakras, to the minor ones, and also the upper transpersonal ones: the Stella Gateway, Soul Star, Casual Vortex Chakra. The energy is then be grounded through the chakras in the soles of your feet into your Earth Star Chakra deep in Mother Earth. This creates a powerful and grounded channel for light and energy from the higher realms to the physical one. This will enhance your psychic and intuitive abilities as well as strengthening communication with your Higher Self, Guides and Angels.
Etheric Chakras are above the crown chakra and are attuned to higher, more spiritually enlightened things. They embody true humility and provide a soul connection, the highest self-illumination, and a cosmic doorway to other worlds. Diamonds in particular identify with the immortal part of the self - personal identification with the Infinite, and oneness with The Divine/God/Goddess, bringing peace and wisdom.
For anyone who has lost their sense of self-identity or self-worth, feels confused, reluctant or unable to step into their spiritual destiny in this life, the Diamond brings a sense of radiance, a loving energy that clears the chakras and auric field and fills the emptiness with purity and Light. It links with the Divine, and as the evolution and required growth manifests within the heart, it allows the soul's light to shine out and be shared with others.
Diamond also encourages one to look at the struggles and hardships of life and see if the lessons and growth they've provided can be used in a positive way. The Diamond lends strength in dealing with high-pressure situations and assists in responding with grace. It asks us to be a model of fortitude in times of adversity, and helps one understand it is in these difficult times our behaviour reveals our true inner beauty and our soul's knowledge.
You will be given 7 Diamond infused colour encoded chakra healing energies and meditations, as well as a grounding exercise to work with before your attunement for one week to prepare yourself energetically for the higher energies of the Diamond flush attunement.


Francis and Clare Initiation Into Divine Love -
£15
Channelled and created by Philip Hilton
This energy which has been channelled directly from the loving combined energies of Francis and Clare who wish to bring others into this etheric loving bond of attainable oneness and as a living tool to cut through the mental self-imposed prison of the human rationalised formulation of duality. Both Clare and Francis knew this, they understood at a very deep level, at soul level. This is why they insisted on having nothing, in order that they be ready to be made full and in doing so, be complete. Their love for each other was in a very real sense a marriage of two hearts and minds and ideals. Their love for each other was sustained by their love of the divine. In God they found each other, in each other was God.
This energetic initiation brings the purity of a loving and pure kenosis or emptying in order to be filled by the divine. It has the ability to empty that which no longer serves and instead replace these things with a willingness and an expectation for God's fulfilment, in whatever shape or form she brings this to you.
In the pages of this twenty page manual you will come to understand the following:
How that most complex of triunes The Holy Trinity can be understood as a universal equation of Oneness
The one truth which all spiritual teachers have agreed on
What Kenosis means and why it is vital to a true spiritual relationship with the divine
Why Francis has often been called a Shaman
What Jesus asked and what people think he asked
The stories of Clare and Francis
Clare and Francis a marriage with divinity

Gift Vouchers Now Available

Gift vouchers are a great idea last minute gifts, or for those who are tricky to choose for. They can be made out for any amount you wish, or for the healing, therapy or attunement service of your choice. Each voucher is redeemable for 1 year from date of issue. Email me goodvibesgirl@live.com to purchase.



Over 200 Free distance Attunements

As of January 2017 there are 200+ free distance attunement to choose from. This is a great way to try out different streams of energy. Click HERE for more information.