Good Vibes Holistic Therapies
What's New?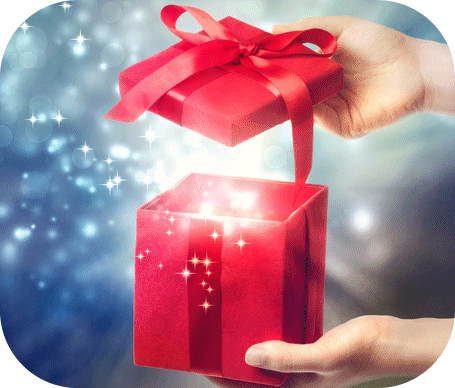 New Year Prize Draw
All 2018 students and clients will be entered into our New Year Prize Draw as a thank you for your valued custom throughout the year.

If you purchased any spiritual service between January 1st 2018 and December 31st 2018 you will automatically be entered into our New Year Prize Draw. 10 names will be drawn out on January 1st and the winners names will appear on this page, and they also will be notified by email. Good Luck Everyone :-)

Prizes Include:
Ancestral Line Karmic Clearing Session with Raine – worth £60
Know your Spiritual Guide session with Phil – worth £40
Distance Attunements with Phil – to the value of £25
Distance Attunements with Raine – to the value of £15
£5 Off Any Attunement Priced £15 or over with Raine or Phil (5 Available)
Terms and conditions:
All attunements and sessions must be chosen and claimed by 31st January 2019
Attunements can be received either by the chi ball method or in real time subject to a mutually agreeable date and time.
Your prize cannot be combined with any other offers advertised on the website.
Offer excludes all attunement packages, GVHT Courses and systems by Jay Burrell.
New GVHT Healing Therapy Session For December
Angelic Life Path Healing For Adults Session - £25
By Raine Hilton
Bring guidance, support, comfort and the healing power of Angels into your life to help you at every stage of your social and behavioural development. These Angels will work within the spectrum of five rays of light symbolising the five transformational stages of development of adult life:
During your session I will select the ray of healing for you by focusing on your particular issue, and calling in the Angels of your relevant age Angelic Ray to assist you. The group of Angels within this ray will support and guide you during the day and will work, guide and protect you through the night. During dream time we are at our most open and receptive to assistance and guidance from the higher realms. Each ray will assist with the following development age related problems:
Rose Ray: ages 20-35 years
Learning responsibility and independence, travel, experimentation, making our mark on the world, creating lasting friendships, finding and running a home, transitional stage from education into the workplace, career goals, self identity, emotional intimacy and relationships, creating a family, child care, parental responsibilities and issues, shift in priorities, work-home balance,
Aqua Ray: ages 35-50 years
Contemplation and reflection, evaluation and assimilation of life values and goals so far, gaining expertise in your chosen field, searching for a deeper meaning, midlife crisis, shift in parental responsibilities, focus on contribution to the world, sharing wisdom and mentoring, relationship issues,
Peach Ray: ages 50-80 years
Benevolence and philanthropy – contribution to society, shifting family responsibilities - empty nest, remaining active and productive, mobility, healthcare concerns and body changes, hormonal shifts, independence, financial and housing issues, retirement concerns, grieving for loved ones.
Gold Ray: 80+ years
Accumulation of life's work, wisdom, accomplishments and experience, sage/wise crone, value of life lived, reminiscing, healthcare concerns, mobility, independence, housing issues, completing tasks, making amends, making arrangements, sharing family stories and history, grieving for loved ones,
Violet Ray: Dying & Death
Terminal illness & long term health issues, value of living, regrets and celebrations, exploring grief and bereavement , psychological and social aspects of dying and death, mourning, burial/cremation, grief, leaving behind loved ones, after death beliefs, acceptance and surrender to the next phase of existence,

For more information please click HERE
 
New GVHT Attunements For December

Angelic Life Path Healing for Adults Attunement - £25
Founder: Raine Hilton
Bring guidance, support, comfort and the healing power of Angels into your life to help you at every stage of your social and behavioural development. These Angels will work within the spectrum of five rays of light symbolising the five transformational stages of development of adult life:
Early Adulthood
Midlife
Mature Adulthood
Late Adulthood
Dying and Death
This team of Angels works within the Angelic Family Dynamic Oversoul Team. Whereas the main team works with the whole family dynamic on an individual and collective level, the Angelic Life Path Healing for Adult team works specifically on life stage age related issues as described above in the healing session description.
This is a very simple to use and intuitive system. There are no complicated symbols or hand positions to use. Once the Angels from the correct Ray are called upon they will know what to do to help you for your highest good. Each shade within each of the rays brings with it a different vibrational frequency to help with the issues in that spectrum of related problems and age group. As you call on the Angels to help you, you need only to ask for those related to your age, and that ray of light will be available for you to use. Learn about:
How each Angelic Colour Ray can assist your life path
Archangels and your chakras
Your chakra system
Evocation of the Archangels for protection
Working with this energy
Crystal Chakra Healing
Angelic Orb for every day coughs, colds, viruses and fevers, Accidents, stress, anxiety, aches and pains.
For more information please click
HERE
Faery Herbal Elixir Attunement - £25
System Originator - Raine Hilton
This beautiful healing system combines herbal healing with Faery energies. You will be attuned to the protective visionary herb, Mugwort, as well as 7 herbs specifically chosen to resonate with each of your major chakras. This is followed by another 9 herbs which will form your Faery Herbal Health Care Kit. These are then all sealed into your aura using the energies of Peace Lily.
You will be taught:
Which individual Faery races relate to the elements and how they resonate with us
How to attract Fey into your garden or home
Exclusive photos of Dryad and Faeries using nature to show themselves
Photo and description of each herb you will be working with
Faery Herbal for the Chakras
Faery Herbal Aura Seal
Faery Herbal Health Care Kit
How to cast a Faery Elemental Circle for protection and working
Various ways of working with this energy for meditation, chakra healing, balancing the masculine-feminine polarities, relationship healing, elemental birth sign healing
How to self heal and use these energies with others
How to make Faery Herbal Elixirs
How to create Faery Connection Elixir
Wildwood Shamanic Healing
£25
Founder: Philip Hilton
Part of our World Shamanism series
Wildwood Healing is a strain of energy which resides within the Celtic Shamanic area. It has links to Druidry and lineage roots in Traditional Witchcfraft, such as SeaWitchery. The energy is the wild nature which runs through the very landscape of those parts of Northern Europe once united by the Great Forest. A time before fences and ownership, when tribes moved with the animal herds and humanity was just another part of the tapestry of nature, watched over by divine nature in its varied guises, This energy system brings vital forces forged from feminine and masculine, energies, blended with the green ray of the living generative force of life itself. This system is perfect for those already invested in the Elen and Herne/Cernunnos systems.
Within the 26 pages of this manual, you will learn the following:
How to harness and work with the Triad of universal energy
The 3 symbols of Wildwood Shamanic Healing
Metals, Crystals and Herbs attuned to the essence of these energies
What each of the three energy strains is used for
Become A Good Vibes Holisitic Therapies Member Today
Sign up today and enjoy the benefits of becoming of Good Vibes Holistic Therapies Member.
Once you have registered you will receive your welcome email within 24 hours allowing you access to:
• Monthly free healing
• Monthly free card reading
• Weekly access to 372 free distance attunements
• The latest news on our new attunements and holistic therapy services
• Special members only offers
• Explore new spiritual thoughts and skills on our spiritual blogs


Gift Vouchers Now Available
Gift vouchers are a great idea last minute gifts, or for those who are tricky to choose for. They can be made out for any amount you wish, or for the healing, therapy or attunement service of your choice. Each voucher is redeemable for 1 year from date of issue. Email me goodvibesgirl@live.com to purchase.