Good Vibes Holistic Therapies
What's New?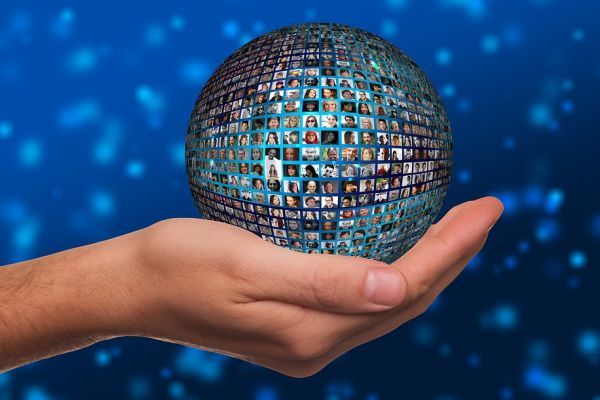 New GVHT Attunements & Healing Sessions
With Each Attunement Purchased You Will Receive:
One in-depth guide to the system
One attunement guide with lots of great ideas on how to best prepare yourself, including how to make your own Chi Balls
You will receive all attunements sent by Chi Ball or 'real time' appointment
One emailed certificate
Your lineage

When you have made your choice from the attunements/empowerments listed below please email me for a PayPal invoice
Check by each week for details of all our new services, therapies and special offers!
Selenite Crystalline Communication Bridge £15
Founder; Raine Hilton

Many people are interested in communicating with their spirit guides, angels, star being deceased loved ones, etc. You may have had some success already, or maybe you struggle to connect or maintain a strong consistent connection.

Our spiritual abilities are already within us waiting for us to activate and develop them. For some, it can feel as if they are operating through a thick fog as they struggle to activate their clairsenses and connect fully. You are a little like a lighthouse shining through the fog, as the fog thins the light grows brighter. The heavier the fog the more diffused the light is.

This energetic fog may be made up of a whole host of conflicting emotions; some of these can be your own fears and hesitations about truly connecting to your spirituality. Another thing can be, that you have not dedicated as much regular time as you need to allow your gifts to fully develop.

When we connect with spirit we are in essence reaching out and building an energetic bridge between their place in the universe and ours. We can raise our vibrations a little higher, and they can lower theirs a little, and by doing so we can create a sacred space with which to work together. The more developed you are the easier and more fluid this connection becomes. Working with this energy system allows you to develop an etheric crystalline Selenite bridge which protects you as well as strengthens your connection to the other side.


Sekhmet Alignment £25
Founder: Philip Hilton

This energy puts you into exact alignment with the Goddess Sekhmet, by connecting you with her last remaining living statue in modern Egypt, which is situated at Karnak. This statue is a conduit to the Goddess herself and is the perfect portal for us to connect with both her and her energy.

Once aligned, you will be able to download the relevant light codes during your attunement and then, whenever, you wish to work with Sekhmet, you will have the link embedded within your auric field.

Sekhmet is something of a Goddess of duality, in that she can be both fierce, protective, strong, as well as nurturing. Many fear her as a Goddess of fury; however, those who know her are only too aware, that she is most of all, a loving mother figure and is loyal to her children. Once introduced and known to this deity, she is forever a guiding hand and a loving heart to those loyal to her.

Included in the Manual: About Sekhmet - A Prayer to Sekhmet – Ways to Celebrate Sekhmet – A Hymn to Sekhmet – Guided Meditation to Connect with Sekhmet – Working With This Energy


Archangel Michael Kyanite Protection Ray £15
Founder: Raine Hilton
Archangel Michael is known as the Archangel of Protection, Strength and Guidance. Kyanite is a communication stone in providing clear messages during meditation. It helps to journey deeper into meditation to feel and hear the messages of Archangel Michael.

The high vibration and rapid transfers of energy from Kyanite create pathways where none existed before. Like a universal bridge, it is an extraordinary crystal of connection, opening the mind centres, enhancing telepathic and psychic abilities, bridging gaps in all communication efforts, and providing a link for transmitting or receiving healing energy.

Kyanite quickly aligns the chakras and subtle bodies, bringing tranquillity and a calming effect to the whole being. It is an exceptional stone for transitioning into deep meditative states.

The blue angel light ray represents power, protection, faith, courage, and strength.Michael, the leader of all holy angels, is in charge of the blue angel light ray. Michael is known for his exceptional strength and courage. He's a leader who fights for good to prevail over evil. When we infuse this blue ray with kyanite crystalline energy it supercharges how we work with Archangel Michael and his angels.


Archangel Raguel: Harmony Resonance £15
Founder: Raine Hilton
Raguel is the archangel of fairness and justice. He remains unbiased and impartial allowing him to restore harmony and justice to all relationships and circumstances. Archangel Raguel maintains balance and harmony while managing the synchronistic events collectively as well as those relating to our individual soul contracts. He reminds us that for every action, there is a reaction which affects the paths of our lives.

Working with Archangel Raguel reminds us that we are all in this together, that our actions affect others in far-reaching ways, the good ones as well as the harmful ones. He encourages us to work together to uplift all of humankind and to raise the collective consciousness of all living beings on this earth.

When faced with challenging or unfair situations, call on Archangel Raguel to: Restore order and equilibrium through peaceful means. Changes to your soul contracts, Help with teamwork or group situations, Assistance with creating a harmonious environment in your home and at your place of work, Exploring the Hall of Records through meditation and visions.

Often referred to as the Angel of Justice, he helps us with truth and honesty in ourselves and in others. He is the mediator in challenging situations, especially if we have problems with another person. His energy embodies logic and fairness. He sees situations as they stand and offers realistic and achievable solutions. Learn the benefits of Authentic Communication with yourself and with others to restore your inner power.


Attachment Release Crystalline Flush £25
Founder: Raine Hilton
Are you in a situation where you feel as if you are under the negative influence of another and are struggling to move on with your life?
If this is you, the Attachment Release Crystalline Flush brings in the energy of 6 powerful crystal energies to help you to break free, heal, rebalance and move forward again.

Perhaps you are in a romantic relationship that is more dysfunctional than joyful. You may have recently left a relationship but are struggling to move on or fear you will be drawn back in it.

Or, maybe you are in a working environment where you are unable to express yourself or receive the support and guidance you need and it is causing you stress and anxiety.

If you have come through any traumatic experience where you feel disempowered, have been hurt, mentally, emotionally, psychologically or physically this energy system can support your healing journey.

We will be working with the Crystal Being Consciousness of each of these crystals:
Dioptase: This crystalline flush energy enables you to simply let go and enjoy emotional freedom from the situation
Shattuckite: This crystalline flush energy resonates with the truth of the situation, giving you trust in your intuitive abilities and strength to make the vital changes needed
Turquoise: This crystalline flush energy works with your throat chakra to protect and empower you, helping you to give voice to your truth.
Malachite: This crystalline flush energy provides you with the gentle stimulus of transformation when it is painful to move on.
Chrysoprase: This crystalline flush energy brings the gift of a compassionate outlook to calm the tide of emotions, turning your attention to positive steps ahead.
Kyanite: This crystalline flush energy swiftly clears blockages, breaking ties and releasing mental and emotional blockages.


Sphinx Light Codes Activation £25
Founder: Philip Hilton
People have been fascinated by the figure of The Sphinx for longer than records exist. In recent years there has been a strong theory that postulates that there is a hidden library of spiritual information beneath the great body of stone.

This is in a sense true, yet not in the way you might think. Stories have been told for millennia concerning the Sphinx and its connection with secrets, knowledge and power.

The truth is far stranger and we will look at this a little later in this manual.

The energy we will be using is a direct connection to the energetic ethereal body of The Sphinx itself, and in doing so; you will be downloading knowledge and wisdom light codes for your own development and spiritual growth.

To have this particular set of lights codes is to be aligned with that self-same wisdom people have sought down the ages; though of course on a subtle ethereal level, rather than on a mundane level.

Learn about: The Dream Stele – Orion's Belt – The Hidden Library – Guided Meditation to connect with the Great Sphinx

Guest Star Attunement Page has been updated with new systems! Just £10 Each!

More New Attunements

Will Power Reiki £25
9 Koi Reiki Blessings £25
Emerald Palace Reiki £20
Dragonfly Spirit Energy £10
Magical Hare Intuition Energy £20
Chakra Rose Light Initiation £25
Violet Rhodolite Ear Chakra Crystalline Flush £25
Chamomile Deep Relaxation Essence £15
Cauldron Alchemy Energy £25
Ikigai Reiki £15
Celestial Healing Chamber £25
Moonbow Psychic Blessings £35
Ray of Light Empowerment £10
Setting Healthy Boundaries Attunement - El Morya £25
Sixth Sense Energy Enhancer Reiki £25
Dewdrop Faery Empowerment £15
Angels of Kabbalah: Miraculous Blessings £15
Magickal Yule Essence Energy £25
Spiral of Life Journey Empowerment £15
Swan Affirmation Transformation £15
Sacred Holloways Shamanic Journey £25
Crystal Waterfall Reiki £15
Crab Apple Deep Cleanse Flower Light Codes System £15
Angels of Kabbalah: Letting Go £15
Jade Dragon Prosperity Reiki £20
Archangel Zadkiel Sexual Life Path Healing £15
Success Mastery Reiki £25
Sunflower Solar Plexus Revitalisation £15
Marimo Reiki £15
Archangel Light Warrior Codes Attunement £25
Knee Chakras Calligraphy Stone Crystalline Flush £25
Archangel Sandalphon - Divine Nurturer Attunement £15
Remote Viewing Energy £25
Child Lightworker Care £25
Taaffeite Crystalline Glamour £15
Archangel Raziel Divine Keeper Of Mysteries £15
Sweetgrass Protection £10
Exorcism and Negative Entity Banishment Attunement £25
Archangel Azrael Life Transition £15
Flower Goddess Konohanasakuya-hime Reiki £20
Forget-Me-Not Blessings £15
Celtic Tree Triad Attunement £25
Angelic Dream Codes Activation £20
Mercury Retrograde Alignment £25
Physical Body Rock Quartz Crystalline Flush £20