Good Vibes Holistic Therapies
What's New?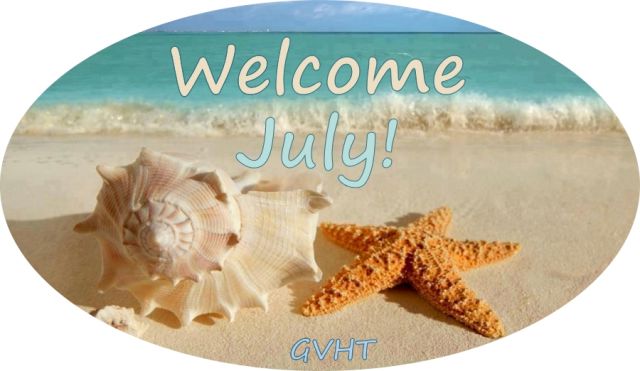 New Attunements From Other Channellers For 2020

Archangel Cassiel Link Archangel Zadkiel Link Bizarre Beliefs Bouncer Connective Tissue Service Energy System Craniosacral Care Crossing Over Brigade Initiation Desire Manifestation Empowerment Eternal Ethics Energy System
Ethereal Anointing Reiki Ethereal Moldavite Crystal Empowerment Journey of the Albatross Empowerment Labradorite Sphere Attunement Moon Goddess Bendis Empowerment Moon Goddess Diana Empowerment Moon Goddess Heng O Empowerment Moon Goddess Ix Chel Empowerment Plant Deva: Elk Horn Deva Sacred Etheric Smudge Essence Silicate Crystal Care Wild Rose Angel Reiki Wise Flower Defences Reiki


New GVHT Attunements & Healing Therapy Sessions For 2020
Angels of Kabbalah: Body of Light Healing £20
Founder: Raine Hilton
Kabbalah Angels help you to create a clear channel within you, enabling you to connect with and nurture your Body of Light. When you are intune with this aspect of yourself you become fully receptive to Kabbalah Angels Light Codes. The cells and subatomic molecular structure of the human body hold the supreme intelligence of Source. As you nourish and fill your cells with Kabbalah light, and consciously work to build your body of light, you raise your frequency. As you share your light with others, you increase the vibration of the planet. Light is the most vital source on the planet. When we fill our body with light, we begin our activation process, restructuring, recalibrating, recoding our energetic matrix back to its original framework. We begin the process of shifting into our perfected light body.
These streams of light adjust and fine tune your energy field. As you merge with these energies and pull more light into your body, you heal each system of your body, awakening ancient codes and keys within your soul. You activate latent abilities that have lain dormant for eons in your soul's blueprint. As you bring more light into your body, you activate higher dimensional coding, reconnecting and reactivating your 12-strand DNA. The sequence of Kabbalah words you will access in your manual resonate with each part of your body. Once you have drawn the energy of this system through you to open you up to scanning and receiving the energy of these powerful words to bring about deep healing at a cellular level.


Kintsugi Golden Light Integration £20
Founder: Raine Hilton
The Japanese art of Kintsugi teaches us far more than merely mending broken crockery, it symbolises a way through many of life's stressful situations. It helps you to integrate them, to make you all the stronger for having experienced them. When traumatic things happen, it can feel like you have an open wound or a void within you that cannot be healed or filled. Whether the scars are visible to others or they are ones you are carrying deep inside, you may be fearful that you will never feel like yourself ever again. The golden light you will be working with in this system, is the light of The Divine. Some may describe this as the light of God, Goddess, the Creator, the Great Mystery. For those who do not have any particular religious or spiritual beliefs, see it as the love and good wishes of those who care about you, who are special to you. Whenever we hold someone's hand, say a prayer for them, or send a wish for a speedy recovery, or strength through hardships we are unconsciously connecting to this golden light.
This system will help you to focus your prayers, wishes, healing energy to anyone in need. These will be sheathed in golden light, lifting them to a higher vibration so they will flow more easily into the recipient's consciousness. In Kintsugi every break is unique, instead of repairing an item like new, this technique actually highlights the "scars" as a part of the design, making the original item far stronger than it ever was before. Using this as a metaphor for healing ourselves teaches us that in the process of repairing things that have broken, we actually create something more unique, beautiful and resilient. Kintsugi is a metaphor for embracing your flaws and imperfections. It reveals how to heal and shows you that you are stronger with your golden veins of light working to regenerate, rebuild, and renew you. Learn about the principles of Gaman, Yuimaru, Eiyoshoku, and Kansha and how to incorporate them into this energy system
Valkyrie Psychopomp Attunement £35
Founders: Raine & Philip Hilton
This is an advanced level energy system for those who are experienced Shamans to help those earthbound spirits in need of moving into the light. As a practising psychopomp, the energy and guidance of the Valkyries will be invaluable to you in your spiritual work both for yourself and with others. Valkyries, serve as psychopomps, divine escorts guiding souls to the next realm, their leader is Freya. Valkyries enter into sacred partnerships with shamans, warriors, and heroes to guide, protect, and sponsor their human partners, sometimes battling with other spirits on their behalf. Valkyries are psychic, spiritual, and magical warriors, they may be invoked to battle on your behalf in many contexts where conflict is present. If you are ever in need of spiritual protection from negative influences or in need of a swift result where justice is called for the Valkyries can help you.
Instead of moving on some souls become earthbound. There are various reasons for that, such as guilt, fear, religious conditioning, unfinished business or lack of spiritual energy to move to higher planes. Excessive grief of loved ones left behind, and their inability to let go can also cause a spirit to become earthbound. Keeping your loved ones near you in an earthbound state will not only cause them misery and grief but may mean ill health, fatigue and lack of energy for you, your family and your pets. In addition it may hinder you from properly grieving for them and then moving on yourself. The healing of the dead really means to move them on to the Great Beyond, where they belong and where they were meant to have gone by themselves anyway. The result is peace, for them and for you. In your role as a psychopomp you can accompany the dead part of the way on their last journey. Learn about:
Valkyries
The role of the Psychopomp
Channelled Communication by the Valkyriea
Working with the Valkyrie symbol
Guided Meditation to meet the Valkries
Valkyries Tales
Anam Cara Activation £15
Founder: Philip Hilton
Anam Cara is a phrase that refers to the Celtic concept of the "soul friend" in religion and spirituality. The phrase is an anglicization of the Irish word anamchara, anam meaning "soul" and cara meaning "friend".
This energy activation allows you to tap into the Celtic stream of everlasting understanding of the heart. It literally lets you view life, love and friendship from the perspective of a Soul Friend or Anam Cara.
It is a beautiful gentle wise energy stream filled with ancient wisdom and eternal understanding. It has a deep-seated touch of divinity about it. When this is activated the energy will flow into your own energy centres, filling you with gentle Celtic wisdom. It can feel like you've taken a sip from the chalice of truth, wisdom and understanding.

Shieldmaiden Wisdom & Protection Empowerment £25
Founder: Raine Hilton
This energy system will connect you to the top five Shieldmaidens in Viking history. Freydís Eiríksdóttir, Brynhildr Buðladóttir, Lagertha, Hervor, and Veborg. Once you have been attuned to them they will be available for you to call on to help you in your daily life and for you to connect to during your meditation sessions. This empowerment acts as an introduction to these 5 brave warriors, after this it is up to you to develop your relationship with each one. Like with meeting any new group of people you may decide to work with them in their entirety or you may feel drawn to working with just one or two who particularly resonate with you.
These important five Viking warriors helped shape the history of the Vikings. They hold immense power, wisdom and knowledge. They fought the prejudices of their time to blaze their own way in the world, and the empowerment of women is something that resonates as being very important to them. However, this energy isn't only for women, it also will also strengthen the Divine Feminine energy flow within men too, aligning and empowering their naturally intuitive nature.
They may appear as powerful warriors, but we have to remember that this is only one aspect of their personality. Like any other community they were intelligent and social people. They not only travelled widely but also traded at home and integrated with many other countries and were known as great crafts people. They enjoyed music and storytelling and have much wisdom to share with you.


Magickal Charm Casting Session £25
Session by Raine
Morgan Le Fey has been such a powerful influence in my life, through her spiritual teachings I have learned many wonderful healing and magickal techniques. The service I am offering you is t Making and Unmaking Charm Casting. This is a Spell Casting Technique taught to me by her many years ago that I have found invaluable.
A simple rhyming charm repeated builds the power of intention and once the energy is released can be used to attract or repel energy into your life (A Charm of Making). You could choose to attract wealth and abundance, or to repel psychic attacks or unwanted attention (A Charm of Unmaking).
The ancient and universal practice of chanting is a repetition of sacred or magical words, names, phrases and spells to alter consciousness and raise psychic power. It is done to align the human consciousness with the realms of spirits and gods, and to intensify magic, meditation and healing. Chanting raises the level of vibration in the body, as the body responds to the sounds of chants. A trigger is activated in the mind and body through the repetitive sound, which the entire being responds to, the mind calms opening you to divine inspiration.

Read more

White Ray of Purity Attunement – Serapis Bey £25
Founder: Raine Hilton
This is the seventh attunement in the GVHT Healing with the Ascended Masters Series.
Ascended Master Serapis Bey is the Chohan of 4th Ray – the White Ray of Harmony & Purity. As Chohan of the ray, he focuses the Christ Consciousness of the ray. We will be working with Serapis Bey using this beautiful energy system, incorporating a unique guided meditation and healing session designed to purify your auric field, encourage healthful ways of living and restoring balance and harmony to your life. He will guide you in how to purify toxic environments, situations and relationships.
He helps people work toward ascension through spiritual enlightenment. Serapis Bey motivates people toward physical fitness and healthful lifestyles to help us create our Body Temple of Light; he also helps us to withstand the continuing changes of life. He inspires, motivates, and provides us with hope for the future. He's actively involved in averting war and bringing peace to Earth.
As all health and wellbeing issues begin with our thoughts, Serapis Bey is here to help us with mental body healing. His energetic guidance is a must for all healers. He is also here to help us maintain and repair connections with others. He is wonderful to call on for relationship issues. He is also helping with our soul connections to our own Christ Light and Higher Self. He is one of the major teachers of our time for Ascension.
Serapis Bey as your teacher will assist you in working through the issues of the White Ray of Purity - harmony through conflict. This conflict can be both external and internal. Harmony within is dependent upon the resolutions of conflict that wear away within ourselves. It is thought that Serapis Bey was incarnated as a high priest in one of the "Temples of the Sacred Fire" on Atlantis who migrated to Egypt at the time of the destruction of Atlantis. Learn about:
Ascended Master Serapis Bey
Temple of Ascension
Purifying the Body Temple
Healing Meditation Journey with Serapis Bey
Channelled communication and session activation communication from Serapis Bey
Archangel Uriel Divine Illumination £15
Founder: Raine Hilton
Archangel Uriel unconditionally serves humanity by sharing her divine light and striving to bring about illumination for all souls. Uriel is bringing forth messages of light and hope and powerful high vibrational frequency energies at this time because humanity has expressed a collective desire to embrace global shift in consciousness.
Archangel Uriel can help you to heal every aspect of your life by purifying your mental and emotional understanding and transforming lower vibrational energies into an awakened and enlightened spiritual understanding. Uriel is ready and willing to assist you in anchoring this powerful light into every cell of your being.
This energy particularly resonates with the crown chakra, spinal column and also the palm the chakras. By holding your arms out to the side as you channel this energy you form a living cross of light and become a beacon of light for others. Manual includes a channelled communication by Archangel Uriel.


Archangel Gabriel Enhanced Communication £15
Founder: Raine Hilton
Archangel Gabriel assists us in finding effective ways to communicate with others, especially if there is something which needs to be finalised, discussed or if highly charged emotions or conflicting opinions are involved.
With this energy, your communication chakras are deeply cleansed and rebalanced. Your communication ability is enhanced to such a high vibrational degree so that instead of conversing with one another at the level of the ego, generating 'me-first' behaviour, you do so from a higher awareness. This allows you to be open to greater possibilities and alternative points of view. You are able to see life from another's perspective so you can more easily understand where they are coming from. By doing this you can find common ground with each other and find ways of compromising so that all parties feel accommodated and their opinions validated.
Archangel Gabriel isn't only concerned with communication between one another but also encouraging communication between humanity and the angelic realms, including our Guardian Angel and Birth Guide. Not forgetting, how we also communicate with ourselves. Self-Talk can be the most empowering or destructive form of communication and deep programming we can do to ourselves. Manual includes a channelled communication from Archangel Gabriel.


Archangel Raphael Heart-Centred Healing £15
Founder: Raine Hilton
Archangel Raphael is most identified with the colour green as this symbolic of healing energy and is also linked to the heart chakra. It is through the heart chakra where we both give and receive love to and from one another. This is the most important chakra in the whole system as it is the gateway between the spiritual world and the physical world it is where energy is transmuted between the two realms and then distributed between each individual chakra. Lack of trust or being repeatedly hurt or let down by those close to us often makes us want to withdraw into ourselves as a form of self protection.
This chakra also indicates the force we hold in the world, how we represent ourselves to others, when this chakra is closed it may feel as if we have no power or control over our lives, we may feel that life has passed us by and that we may fear never leaving our mark on the world. This gives way to fears about taking chances and being spontaneous of being afraid to trust in ourselves or in others. Heart-Centred breathing is about directing your attention to the heart area. Bringing our breath and awareness to our heart area brings our attention into our body. We will be using this technique in conjunction with the healing energy of Archangel Raphael and his healing mandala. Manual includes a channelled communication from Archangel Raphael.

Hands of Light Crystalline Flush £25
Founder: Raine Hilton
The Hands of Light Crystalline Flush energy system has a twofold function. Firstly it will gently cleanse, rebalance and empower your Palm Chakras using the beautiful Paraiba Tourmaline Crystal and secondly it will flow through to activate and enhance the elemental flow from each of your finger chakra points. Our Palm Chakras indicate how we share energy with one another. Pain or illness can block these energy centres making it difficult to give or receive life force energy. There can also be other underlying issues such as trust and confidence, that what we are sharing will be received in a positive light. If we feel that this isn't the case we withdraw our light which means we have less to share with others and are less able to receive light energy also. We need to become a clear, healthy and strong channel in order to heal others. When someone is in need of healing or comfort we instinctively reach out to them gently placing our hands on or around them. When we consciously or unconsciously heal someone our palm chakras open up fully and energy is drawn through us to the recipient. Some may feel a warmth or tingling sensation when this happens depending on how and spiritually open they are.
You will be able to further empower your healing abilities by activating the 5 elements within each of your fingers. When you activate these for self healing or for healing others you restore elemental balance and harmony. This brings about a beautiful feeling of connection, of being centred and grounded. You can more easily bring through higher guidance and wisdom and are motivated to put this information into action. As your hands grow more sensitive to energy, through aura scanning you will find it easier to sense any blockages or disturbances in the etheric field of yourself or others. You can channel the Paraiba Tourmaline Crystalline energy with any other healing attunement systems you work with such as Usui Reiki. Learn About:
Paraiba Tourmaline Crystalline Energy
Palm Chakra & The Elements
Sensing The Aura
Aura Scanning & Elemental Healing
Self Healing & Working With Others Healing Routine


Spirits of the Home Attunement £15
Founder: Philip Hilton
In a sense every home is haunted by its past, though not every home will manifest a haunting or other spiritual phenomena. The very walls of a house soak up emotions, both good and bad. Down the years these coat the interior with energetic substance. This is why when we first walk into a home we will often experience an instant emotional response to the place. We might feel it is wonderfully warm and welcoming or on the other hand we may feel unwelcome and cold, even fearful. Those who have lived in a place leave their mark.
Every happy experience goes into the fabric of a property. This is why some people will say a house is alive and has a personality, in a way it does. If an emotional experience is a powerful one it can lead to what I term a recording, this is a haunting where the activity is simply an oft repeated remembered experience, but, one that never deviates from the pattern portrayed. It is like a photograph or an old movie caught forever in play, rewind and play again. Many times reported ghost sightings are nothing more than these fascinating aspects of spiritual phenomena.
Some homes, not all, but, some, do have their ghosts, these are those who once lived in the place and who for one reason or another failed to move with the times. A spirit is supposed to move on and leave the physical part of their life behind them, however, some find this impossible to do and so will remain in the property. Once you become aware that you have a spirit in the home it's important to work out which kind you have, this energy will help you do just that.


Archangel Michael: Life Rebalancing System £15
No1 in the Archangels Awareness Series
Founder: Raine Hilton
Archangel Michael is often called on for protection, and is even known by the title of 'The Great Protector' he is also a powerful defender of those who are in need of realigning the energetic balance of their life. If you are stuck in any situation where an honest appraisal is needed, such as a court case, a power struggle at work, or guidance for the way ahead, Michael is the Archangel to call on.
Self-limiting ourselves and inflexible goal setting block the flow of positivity. When we put limitations on what we feel we are entitled to in life, or are able to achieve we send this signal out into the universe and the universe responds to that call with exactly what we need to keep us in that holding pattern. When we set goals so rigidly that there is no room for creativity or self expression as we expand in awareness then we are again limiting what we can achieve. It is great to set goals but like a captain at the wheel of a ship, you have to know when it is the right time to adjust your course to reach your destination, or be ready to make a detour when necessary.
By working with Archangel Michael and this energy system will restore a healthy balance and direction for your personal and professional life. If you are caught up in a negative situation and need help to escape from it call upon Archangel Michael to assist you. Archangel Michael will support you as you make positive life changes, and before you know it your life will be very different. Manual also contains a channelled communication from Michael.


Spirits of The Land Attunement £15
Founder: Philip Hilton
All around the world there are places where once villages, towns and cities existed, now, these places are empty and bare, nature having reclaimed the buildings and other manmade structures. These are often places of high energy where people feel unwelcome. Land spirits have very powerful spiritual abilities and operate to their own rules. These beings become guardians of the land itself and resent any outsiders infringing on the spaces they act as caretakers for. The idea or concept of these beings is not a new one; our ancestors knew of them and respected their rights by appeasing them with offerings and prayers
Land Spirits appear to mainly be one of three different variants:
A Faery creature with the capacity to exert its presence over large areas of land
A spirit collective, sometimes also Faery, but not always
Lastly a creature made from the collective energy of a traumatic episode which the land has been exposed to, such as a battle or natural disaster.
This energy is very easy to use and once you do you'll be able to better interact with any Land Spirits in your own area or in any other area for that matter, knowing that your intentions will not be misunderstood


Angels of Kabbalah: Etheric Red String Protection £15
Founder: Raine Hilton
The Red String is used by followers of Kabbalah as a form of protection against what is termed The Evil Eye. The idea of using such a protection has been known for thousands of years and is to be found in many cultures. The wearing of the red string comes from an ancient tradition in Israel. The tradition is for people to wind red string seven times around the tomb of Rachel, the matriarch of the Jewish people. She was buried between Jerusalem and Bethlehem. The tomb is considered holy to Jews, Christians, and Muslims
The eyes are the windows of the soul, and therefore can transmit tremendous energy. When we look at others with hate, or with envy, we are sending negative energy their way, and vice versa. The Red String protects us from conscious and unconscious stares. It is worn on the left wrist, left representing the desire to receive, therefore creating a protective shield that fends off negative energy.
For this Angels of Kabbalah: Etheric Red String attunement I have channelled the energy needed to form an etheric version of a protective Red String for you. You can use the red string system purely energetically or you can choose a piece of red string and empower it with this energy. Once made and empowered, and placed within your energy field, it will provide you with a form of ongoing protection against negativity.

Angels of Kabbalah: Inner Light Revealed £15
Founder: Raine Hilton
Before incarnation we are perfect, pure, beautiful beings of light. However, when we incarnate onto this world our light becomes dulled as we navigate the complex world of humanity with its rules and regulations, social conditioning, peer pressure, expectations and limitations. We are at the mercy of mental, emotional and physical limitations we have either being born with or negative patterns of behaviour we have formed or accumulated from those around us. Our soul light becomes diffused through the filter of our humanity.
We may put up barriers or wear masks to protect ourselves or hide our vulnerabilities from one another. Sometimes we feel pressured to actually develop another personality from our true state or to assume different personas to represent our different roles in life; such as parent, partner, colleague, boss, friend etc. What may have began as a coping mechanism can quickly become a heavy burden to carry which weighs down their soul and prevents your light from shining brightly. This can make it difficult to be able to fulfil your potential for this incarnation.
In this manual we will be working with the Kabbalah Angel of Inner Light Revealed to help to cast yourself in a favourable light. It will help you to accept and love yourself just as you are and for others to see the real you. When we are true to ourselves we attract to us everyone and everything to support our Soul Path. Life runs more smoothly and our inner light easily illuminates our way ahead. I will connect you energetically to this Angel using this energy system and then I will give you the Kabbalah God Name to scan morning and night and a manta to focus your intention and to help further empower your intention.


Higher Self Awakening £20
Founder: Raine Hilton
The Higher Self Awakening Energy System brings you into alignment with, and helps to integrate the guidance and wisdom of your Higher Self in a gentle, caring and enlightening way. This insightful awareness unfolds as you are ready to receive, allowing you to harness the best of your mental awareness, emotional insights and physical abilities and to channel them through your Higher Self Awareness.
Many still operate from the level of their conscious ego aspect, with only the occasional flow of intuition and guidance allowed to trickle through. This can make for a journey, where decisions are made on a battlefield of heart versus mind, creating a laborious trek through life, rather than a glorious adventure of the Higher Self and the Human Self Aspect working in perfect harmony.
You may feel that your life is grinding you down under a burden of responsibilities and expectations and wonder what your true Soul Purpose is. You may feel drawn to changing how you are doing things to living in a more meaningful heart-centred way. This energy stream strengthens your connection to your Higher Self, helping to clear away any blockages or limited thinking regarding your capabilities and self beliefs.
Higher Self Awakening will not only deepen your connection with your Higher Self, but also with any Spiritual Guides, Angels or Deities you may wish to work with. Learn About:
Your Higher Self Aspect's Role
Soul Life Purpose
Fate and Free Will & Soul and Karmic Contracts
Working with this energy

Hawk's Eye Psychic Activation £15
Founder: Raine Hilton
Hawk's Eye Psychic Intuition energy system will help to facilitate deeper intuitive insights and awareness to help you to see beyond the surface. Hawk's Eye crystalline energy is an excellent aid for increasing the sensory gifts, known as Clair-senses: Clairvoyance, Clairaudience, Claircognizance, Clairsentience, Clairalience, and Clairgustance. Hawk's Eye provides us with an eternal link with cosmic forces that provide inspirational guidance for one's life.
We will also be working with the Hawk as a Power Animal Guide to bring you protection, strength and guidance. This will enhance your ESP visionary power bringing you the ability to view your spiritual truths from a higher perspective allowing you to fulfil your Soul's purpose. Learn about:
Hawk's Eye Crystal
Hawk Power Animal Guide
ESP (Extrasensory Perception)
4 Psychic Development Exercises

Gaia Light Matrix Healing £20
Level 5: Chakras of Gaia
Founder: Raine Hilton
In the same way our physical body has seven swirling vortexes of subtle energy, known as our main chakras, our planet also has seven corresponding chakras. These chakras govern her health and wellbeing, and her energetic, spiritual evolution. Each of our chakras vibrates at their own frequency, and the Earth's chakras are very similar. The Earth is a living being, often named as Gaia, with her own creative and evolutionary path. If we observe nature, we will see Gaia's design and architecture at work. Among the planets in our solar system, Earth alone is the source of carbon based life.
The healing energy generated from the 5th level of this system connects your 7 main chakras with those of Gaia. There are seven major sites around the world which are powerful vortexes of energy. They draw in Universal Light Energy and release this energy again to every living aspect of nature at a frequency that is right for them; from each blade of grass, the crystals growing deep in Gaia to every creature which swims, flies, crawls or walks on this sacred planet.
As we align our energetic body with that of Gaia's we receive her sacred blessing and our ability to live our life more intune with the divine flow of Universal Light is enhanced. We can experience and expansion of awareness in how our health and well being mirrors that of Gaia leading us to live in a more harmonious conscious way, honouring all life as sacred. We worked with Ley Lines previously as Gaia's Meridians, and the Sacred Sites as places of high power, now we will take a closer look at how some of these Sacred Sites reappear as Gaia's Chakras. We will draw the Universal Light Energy through us, balancing our chakras, and the align each of our chakras with those of Gaia's.
As with the previous levels of this system, this level must be taken a minimum of one week after the 4th level, with the previous 4 acting as pre-requisites to this one. Learn about:

The Chakras of Gaia
7 Sacred Chakra Sites
Other High Energy Points
Working with this energy



Bubbling Springs Crystalline Flush £15
Founder: Raine Hilton
The Bubbling Springs Crystalline Flush energy system will gently cleanse and rebalance your sole chakras. As during walking meditation, with each step you take, you're kissing the earth, through the sole of each foot. This is a beautiful practice, which works on many levels to awaken our connection to Gaia, and to all of the beings who inhabit our shared planet. It works by activating the crystalline energies of Moss Agate within the first point on the Kidney meridian, called yong quan or "gushing spring," which is located near the centre of the sole of the foot.
Moss Agate honours Gaia, the Greek Earth Mother Goddess. Born directly out of Chaos, the primal emptiness, she was one of the first beings to appear during the process of creation, and is honoured as being the Earth itself. Moss Agate brings peace and stability to the emotional body. Moss Agate encourages the spiritual balancing of one's life in all aspects, helping to overcome negative behaviours which may be karmic attachments from past lives, and to find the will to replace these patterns with the Divine blueprint of one's Higher Self.
Useful as a birthing crystal, Moss Agate aids midwives in their work, reducing pain and assisting in delivery. It is a stone of new beginnings. Moss Agate is extremely beneficial as a body strengthener in times of stress. Its steady energies aid those who feel unstable or ungrounded. It is an excellent stone for convalescing after illness, or in recovery from addictions. It enhances mental concentration, persistence and endurance. Learn about:
Healing Crystalline Properties of Moss Agate
Bubbling Springs Chakras
Bubbling Springs Guided Meditation
Gaia Channelled Communication

More New GVHT Attunements & Healing Therapy Sessions For 2020
Celestial and Starseed Energy Systems

Gaia Light Matrix Healing Levels 1-3 £50
Founder: Raine Hilton

Gaia Light Matrix Healing Level 4; The Oceans of Gaia £20
Founder: Raine Hilton


Limina Lucis £35
Key 1: Doorway of the Past
Past Life Healing Attunement
Founder: Raine Hilton

Limina Lucis £35
Key 2: Doorway of the Present
Present Lifetime Healing Attunement
Founder: Raine Hilton

Limina Lucis £35
Key 3: Doorway of the Future
Future Lifetime Healing Attunement
Founder: Raine Hilton

Star-light-Codes Initiations £15
Founder: Raine Hilton

Flower Light Code Energy Systems


Flower Light Codes System
For Coping With The Coronavirus
Free Self Call-in Attunement

Flower Light Codes System £20
Twelve Healers & Birth Flower Light Code
Founder: Raine Hilton

Temple Tree Flower Light Codes System £15
Founder: Raine Hilton


Home Cleanse Energy Systems

Winter Home Cleanse £15
Founder: Philip Hilton


Spring Home Cleanse £15
Founder: Philip Hilton
Summer Home Cleanse £15
Founder: Philip Hilton


Higher Consciousness Food Blessing Care Empowerment £15
Founder: Raine Hilton

Hygge Care £25
Founder: Raine Hilton

Relationship Care£25
Founder: Raine Hilton


Crystal and Flush Energy Systems


Silver Cord Crystalline Flush £15
Founder: Raine Hilton
Rhodochrosite Parental Programming Flush £15
Founder: Raine Hilton

Well of Dreams Crystalline Flush £15
Founder: Raine Hilton

Sea of Tranquillity Crystalline Flush £15
Founder: Raine Hilton
Zincite Crystalline Procrastination Flush £15
Founder: Raine Hilton


Angelic Energy Systems


Angels of Kabbalah: Release Fear £15
Founder: Raine Hilton

Daily Guidance Archangelic Alignment £25
Founder: Raine Hilton



Shamanic Energy Systems


Moqui Marbles Shamanic Journey Empowerment £15
Founder: Raine Hilton

Bee Goddess Hyblaea Ancestral Journey Levels 1-3 £45
Founder: Raine Hilton

Sacred White Creatures Shamanic Empowerment £30
Founder: Raine Hilton



Magickal Creatures Energy Systems


Ancient Wisdom Of The Dragons Attunement £25
Founder: Raine Hilton


Golden Phoenix Journey of Transformation £25
Founder: Raine Hilton
Pegasus Sacred Spring of Inspiration Attunement £25
Founder: Raine Hilton



Flower Faery Deva Initiation £25
Founder: Raine Hilton
Snowflake Inner Reflection Attunement With Faery Snow Queen Holda £15
Founder: Raine Hilton
Odins Wisdom Empowerment £15
Founder: Philip Hilton



Psychic Protection Energy Systems


Business Protection & Prosperity Empowerment £15
Founder: Philip Hilton

Peacock Essence Intuition & Protection £15
Founder: Raine Hilton
Winds of Change Energy Clearing £10
Founder: Philip Hilton

Wolf Shadow Protection £10
Founder: Philip Hilton
Egyptian Energy Systems

Imhotep Attunement £10
Founder: Philip Hilton
Past Life Healing Journey & Integration Session £50
Session by Raine Hilton


Become A Good Vibes Holistic Therapies Member Today
Sign up today and enjoy the benefits of becoming a Good Vibes Holistic Therapies Member.
Once you have registered you will receive your welcome email within 24 hours allowing you access to:
� Monthly free healing
� Monthly free card reading
� Monthly access to 378 free distance attunements (Tuesday-Thursday)
� The latest news on our new attunements and holistic therapy services
� Special members only offers
� Explore new spiritual thoughts and skills on our spiritual blogs