Good Vibes Holistic Therapies
What's New?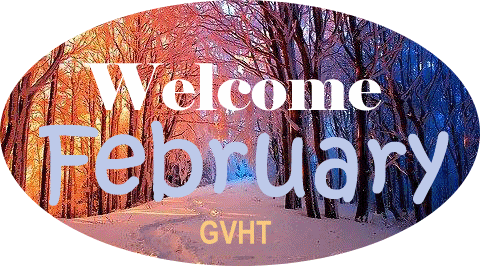 New GVHT Attunements For February

Emotional Body Rainbow Flame Aura Crystalline Flush - £20
System Originator - Raine Hilton
 
This Crystalline Flush energy system will gently but powerfully deeply cleanse the Emotional Body layer of your light body using high vibrational Rainbow Flame Aura Quartz crystalline energy. This system is easily activated and will run automatically as needed by you. There are no complicated symbols to learn, it works purely by your intention. It is important to be mindful how you are focusing your emotional state with this energy as it will help to set events into motion very quickly.
The emotional body is the medium of emotions, feelings, passions. Using the emotional body, we are able to experience intense emotions including both lower and higher emotions ranging from anger, fear, stress, irritation to love, compassion and happiness. This emotional body holds all feelings and patterns; negative or positive at a vibrational, cellular level. Our feelings are an indicator of where our vibration is: high or low, negative or positive. What we are manifesting in our lives is a direct reflection of the patterns of our thoughts, words and actions, and where our vibration is at any given moment.
It absorbs and holds onto all of our emotions and feelings including those created by unresolved issues from other life times. The emotional memories and patterns that are stored in our emotional body trigger our emotional responses to the events in our lives. The emotional body functions outside of third dimensional reality and so has no conception of time. This is why sometimes an emotional reaction to a particular situation can seem completely out of proportion to what is actually happening in the here and now. The trigger in fact may originate from a previous unresolved or traumatic experience.
Rainbow Aura activates all the energy centers in the body, clearing a path for the Life Force to manifest throughout the subtle bodies, bringing in a vibrant energy and zest for life. It is particularly supportive for those in dysfunctional relationships, by letting one see what lies ahead and helping to release negative emotions such as resentment or grief. It brings deep insights into one's relationships at all levels, and aids letting go of karmic ties that may be hindering relationships in the current life. This transformed relationship then becomes vital and harmonious. Rainbow Aura is a master healer for any condition, and is highly beneficial in multidimensional cellular memory healing. It is an efficient receptor for programming and bringing the body into balance
This crystal is said to be excellent for use when practicing astral journeying and out of body experiences. It is also said to be great for helping to centre and calm erratic emotions, and to access positive emotions more easily. It helps clarify ones path in life and is also said to assist in the seeing of Auras
 
You will learn about:
The Fight, Flight or Freeze Response
The Emotional Body Layer
Healing the Emotional Body
Awareness in Action
6 Steps to Authenticity
Emotional Pain Chart
Challenging & Changing your Emotions
Making a Healing Action Plan
Emotions & Chakras
Negative & Positive Emotional Creation Cycles
Rainbow Flame Aura Crystal Properties
Working with this Energy
Goddess Guardians of the Moon - £25
Channelled and created by Philip Hilton
The purpose of this energetic empowerment is to align you with those powers associated with each of the seven Goddesses and in so doing, draw into you the energies of The Moon itself. Our bodies are made up of around 60-65 percent water. Is it any wonder then, that The Moon's influences on the earth's waters also affect us too? The lunar influences are very strong and they wax and wane, as does The Moon itself. We experience the regular ebb and flow of these cosmic tides and are all too often victims of their whims. This empowerment brings in an ethereal matrix of support, enabling us to exist in harmony with the lunar phases and is so doing, enrich our lives, our emotional systems and our spirituality in the process.
Within the pages of the manual you will discover the following:
Who are the Goddesses of The Moon?
Which Goddess is aligned to each of the major chakras?
Timing of The Moon and The Tides and uses for Sea-Magick
Moon cycles and The Celtic Moons.
Herbs of The Moon Goddesses.

Become A Good Vibes Holisitic Therapies Member Today


Sign up today and enjoy the benefits of becoming of Good Vibes Holistic Therapies Member.

Once you have registered you will receive your welcome email within 24 hours allowing you access to:
• Monthly free healing
• Monthly free card reading
• Weekly access to over 260 free distance attunements
• The latest news on our new attunements and shamanic services
• Special members only offers
• Explore new spiritual thoughts and skills on our spiritual blogs


Gift Vouchers Now Available

Gift vouchers are a great idea last minute gifts, or for those who are tricky to choose for. They can be made out for any amount you wish, or for the healing, therapy or attunement service of your choice. Each voucher is redeemable for 1 year from date of issue. Email me goodvibesgirl@live.com to purchase.

Over 250 Free distance Attunements

As of January 2017 there are 200+ free distance attunement to choose from. This is a great way to try out different streams of energy. Click HERE for more information.