Good Vibes Holistic Therapies
Angelic Life Path Healing For Children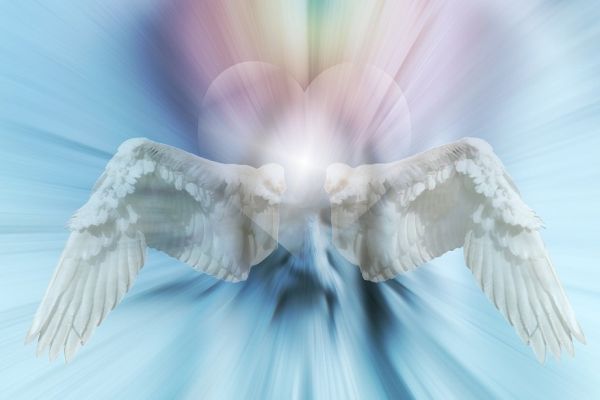 Bring comfort and the healing power of Angels into your child's life to help them at every stage of their social and behavioural development. These Angels will work within the spectrum of three rays of light symbolising the three transformational stages of development from birth, to beginning primary school, through to their teen years, and high school, preparing them for adulthood.
When a new soul incarnates into a tiny helpless body it has to learn to adapt to life on our earth plane while coping with a whole range of human emotions, egocentricities, and all the ups and downs that childhood brings.

Some children are incarnating with knowledge of their celestial and Starseed roots, and also past life and in between incarnation lifetime memories which adds extra pressure to their childhood in the first few years.
As a parent, family member, or carer you can simply select the ray of healing for your child by focusing on their particular issue, and calling in and creating an orb of the relevant age ray of Angelic energy to assist them. The group of Angels within this ray will support and guide them during the day and will watch over them at night, often working with them in their dream time to help them resolve their issues.
Each ray will assist with the following development age-related problems:

Pink Ray: ages 0-4 years
Birth difficulties, bonding issues, soul integration, problems falling and staying asleep, feeding and digestion problems, teething, separation anxiety, abandonment issues, bonding with carers, disturbed routine, unable to make friends, struggles in unfamiliar environments, Starseed and celestial integration, past life memories integration

Green Ray: ages 5-10 years
Starting school fears, abuse, mother or father issues, struggling to communicate, feeling excluded, loneliness, fear of the dark,bed wetting, night terrors, attention-seeking, sibling rivalry, death of a loved one,

Blue Ray: ages 11-16 years
New school problems, Self-development issues, hormonal imbalances, peer group pressure, social anxiety, depression, low self-confidence, shyness and insecurities, learning difficulties, alcohol drug nicotine or gaming addictions, sexual identity issues, body self-image issues, weight and diet-related problems, trust issues, fear of failure, feeling invisible, pressure to perform, exam phobia, crushes and romantic relationships.
This team of Angels works within theAngelic Family Dynamic Oversoul Team. Whereas the main team works with the whole family dynamic on an individual and collective level, the Angelic Life Path Healing for Children team works specifically on child-related issues.

Your Child's Healing Session
Your Angelic Life Path Healing Session consists of a 1 card Angel Oracle Health Card reading which will offer insight and guidance on how best to approach the session and based on this information I will be guided to which aspect of this system is most suitable for your child at this time.
Your child will receive 1 hour of Angelic healing using the relevant Angel Ray where we will focus on their specific age-related issues. I will also bring in the crystal healing properties of their Angel Ray.
After the session, you will receive full feedback which will include all intuitive information I receive while tuning into your child, their Angel Oracle Card Health Reading.

Please include:
Your child's full name and date of birth
Details of the imbalance or issue they need help with.
When I have received your email I will issue you a PayPal request
Once your payment has been received, we will set a date mutually suitable for your child's distance healing session.
I will tune in and do their card reading before their healing session is due to start. The healing session will last for 1 hour; after the session is over I will email you shortly afterward with their feedback regarding my findings.

All feedback will be sent by email as a Word Document so we both have a permanent record of what has happened to refer back to if needed. During the session, I will enter into a deep trance meditation and journey into the astral realms so I will not be able to communicate with them vocally. For this reason, I do not use the phone or Skype as it would keep pulling me back into this world and weakening the connection between our higher self aspects.

Please note: Appointments cannot be secured until I have received all relevant information for your session and payment in full
Individual session £39 
Book 4 or more sessions and save 15%