Good Vibes Holistic Therapies
Guest Star Systems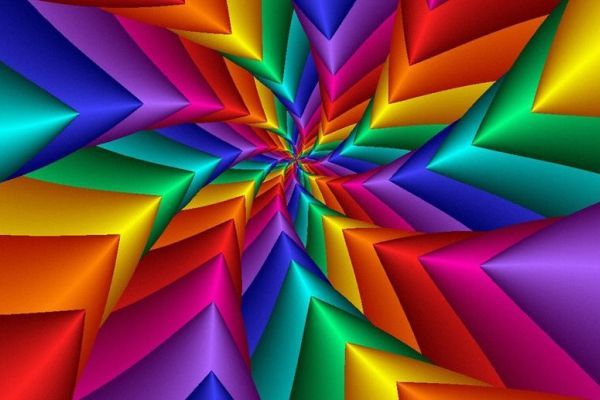 As many of you know over the years Phil and I have been blessed with channelling many beautiful, powerful, and truly extraordinary energy systems to share with you all. We have been overwhelmed by the wonderful feedback we have received from you. I am excited to share a few of the systems which have helped to shape my spiritual path over the years from other channellers.

On this dedicated page, I would like to honour and share with you a selection of wonderful energy systems which I have enjoyed in my formative years from some talented energy workers. I hope you love them too. Each month I will offer a new selection of systems at just £10 each.

Please quote this offer when making your booking.




With Each Attunement Purchased You Will Receive:
One in-depth guide to the system
One attunement guide with lots of great ideas on how to best prepare yourself, including how to make your own Chi Balls!
You will receive all attunements sent by Chi Ball or 'real time' appointment
One emailed certificate
Your lineage
When you have made your choice from the attunements/empowerments listed below please email me
goodvibesgirl@live.com
for PayPal invoice
Archangel Nathaniel Quantum Leap Empowerment Was £15 Now £10
Founder: Tina Sarup. This fiery angel is here to help us at this time of great shifts to make great and quantum leaps forward in all aspects of our lives. Helping us to cross from the third dimension into fifth-dimensional reality. Turn to Nathaniel to help you get off the couch spiritually and in some cases literally. When you invoke him be prepared for intense and rapid changes in your life overnight as he goes to work immediately. Archangel Nathaniel gives you the motivation, the energetic kick and also wise guidance on where you are spiritually and where you should be. So come and take this energetic inventory with Archangel Nathaniel to help you decide the best next step for you. What you get in this empowerment:
Connection to Archangel Nathaniel's energy and aura which some might perceive as a fiery red colour
Connection to Archangel Nathaniel's flame of transformation which will bring rapid-fire changes into your life overnight so be careful what you wish for
Ability to analyse where you are spiritually speaking, an awareness of your skillsets and the skill sets you still have to work on
Connection to his red orb of focus where you can transmute all distractions whether environmental or internal into spiritual energy allowing you to move forward in all aspects of your life.
Archangel Zadkiel Link £10
Founder: Andrew Brocklebank & Jens Søeborg Zadkiel is the archangel of transformation and transmutation. By choosing him you are expressing a desire to accelerate your spiritual development. Call forth Zadkiel to help you to strengthen your link with the divine. He can also help you to transmute negative energy into positive energy and to heal traumas from past lives. Zadkiel works with the high-frequency spiritual energy known as the violet flame. Connect to him if you wish to transmute dense negative energy into positive energy, purify body, mind and soul, remove energy blocks and accelerate your spiritual development, transmute negative karma and heal past lives. Transmute negative energy arising from wars etc.
Colours of Angels Empowerment Was £20
Now £10
Founder: Stephen Lovering. Colours of Angels offers 7 connections with 7 Archangels and their respective Rays. These 7 connections are offered in one distance initiation that will connect you to each Archangel and you will then be able to call upon any or all of these Archangels whenever you wish. Angels never leave or ignore you and will listen to you whatever the time of day or night. As you are connected to each Archangel you will also be connected to each Ray that the Archangel serves from and their respective colour. By simply visualising the colour of each Archangel that you have been connected to you will feel the connection strengthen. This is ideal for those who have difficulty visualising images as the simple task of visualising the colour is all that is required.
The Seven Archangels and Rays are as follows:
Archangel Michael serves in the First Ray which is the Blue Ray and the Ray of Protection and Power.
Archangel Jophiel serves on the Second or Yellow Ray which is the Ray of Illumination and Wisdom.
Archangel Chamuel serves on the Third or Pink Ray which is the Ray of Love.
Archangel Gabriel serves on the Fourth or White Ray which is the Ray of Harmony and Purity.
Archangel Raphael serves on the Fifth Ray or Green Ray which is the Ray of Healing and Truth.
Archangel Uriel serves on the Sixth Ray or Gold Ray which is the Ray of Peace.
Archangel Zadkiel serves on the Seventh Ray or Violet Ray which is the Ray of Freedom.
Divine Protection Reiki £10
Founder: Joseph Parazoo. This is a wonderful system designed to offer Divine protection and Oneness with the Universe. It is designed to be simple and yet effective. This system uses one symbol and the energy of Archangel Michael and can be used for the protection of yourself, others and even objects from both physical harm as well as negative thought forms and psychic attacks.