Good Vibes Holistic Therapies
Shamanic Cord Cutting Session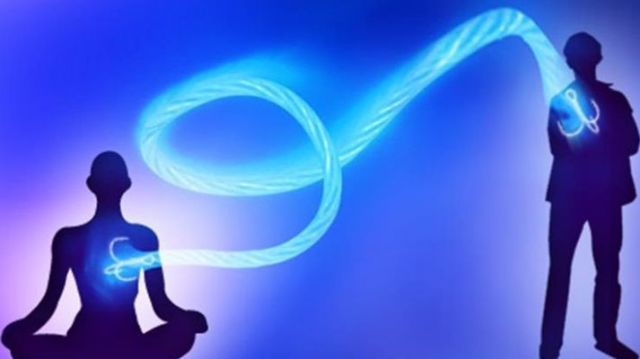 Some energetic cords that we share with others are positive ones, such as the healthy ones we form with our partners when we fall in love, or as a mother bonds with her newborn baby. These help us connect with one another and nurture the new relationship. But when these cords have outgrown their usefulness or begin to stifle or damage us, it is time to rebalance our energies and position within the relationship.

This is a beautifully gentle yet powerful session to help you sever negative energetic cords which are holding you back from following your soul path and achieving all that you need to in this lifetime. It will help to bring peace of mind and freedom to both parties as you let go of past issues so that all concerned can move forward again.
These cords can be ones which have formed between parent and child, friends, siblings, lovers, student and teacher etc, even with those who have now passed on but we are still living with the memories of what happened. These may be from recent times or going back years, but as a cord has formed energy continues to run back and forth affecting you both. It is important to realise that this does not mean you have to cut this person physically out of your life; it merely helps you both to release the negative energy which may have built up within that relationship. For example, to a mother, her child will often continue to be seen in her eyes as always needing her, or not mature enough to make important decisions about their life even though the child is now an independent adult. This can cause frustration and resentment on both sides. After a cord-cutting release session between the higher self aspects of both mother and child, a sense of recognition of equality follows and a more harmonious balanced relationship can then be formed.

If you are finding it difficult to move on from an intense romantic relationship, or are having problems attracting someone new into your life, or perhaps you have expectations that your new partner will behave in the same way as your previous one, then a cord-cutting session could help with this also. If you have been bullied or abused by another and you are still experiencing the effects of this, then a cord-cutting session can often help you to make peace and regain a sense of control, self-confidence and self-worth again. The other person does not need to know the session is happening as it takes place between your higher self aspects in the astral realms. But I will still be working with you both. You will be safe and protected throughout the session by my Spiritual Guides and others I work with.

Any healing needed will take place to cleanse and strengthen your auric field and prevent cord re-attachment. As sometimes when the other person has been draining or influencing you energetically they unconsciously feel this loss of connection and seek to re-establish it. I will also work in specific energies to help you overcome any issues you may have been experiencing as a result of this negative bond. In addition to the session, you will also be given some simple preparation suggestions to complete yourself before the work we will be doing together. When we combine energetic work with physical ritual it makes the result all the more effective and puts you back in control, rather than relying purely on someone else doing all the work for you. This sends a powerful signal to your subconscious mind that you are ready to take charge and move forward with your life again.
All I need from you is:
Your name and the name of the other person you wish to cut cords from, also the date of births too if possible.
Photographs of you both are helpful too but not essential.
Any information you feel is relevant as to why you feel the need for this session.
If this problem is ongoing or is in the past, and when it happened
If the other person is still living or has passed over
How this relationship is affecting you right now
* Please note I only work on one relationship at a time, if you wish to work on additional relationships it will require separate sessions.

Your session will last for 2 hours, comprising of the cord-cutting ritual that I will perform and a unique tailor-made healing session to rebalance and strengthen your auric field. Healing and guidance will also be offered ethereally by my Guides to the other person involved. This will gently and naturally filter through to them physically if and when they are ready to accept it. As you can imagine what the soul needs and what the ego wants can be two very different things!

This session comes with full feedback:

All feedback will be sent by email as a Word Document so we both have a permanent record of what has happened to refer back to if needed. During your session, I will enter into a deep trance shamanic meditation and journey into the astral realms so I will not be able to communicate with you vocally. For this reason, I do not use the phone or Skype as it would keep pulling me back into this world and weakening my connection to all of our higher self aspects.
Please note: Appointments cannot be secured until I have received all relevant information for your session and payment in full
Shamanic Cord Cutting Session £59