Good Vibes Holistic Therapies
Back to School Crystal Support Healing Session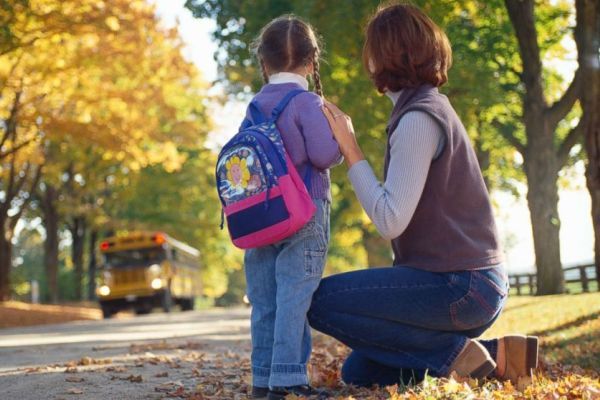 School is a big part of life, so it's important to feel happy there. If your child is feeling scared or anxious about going back to school, there are things you can help them with to make it better.
It doesn't matter if this is their very first day at school or if they are beginning back in their final year, change of any kind can be a daunting prospect for some children.
School Concerns
However they're feeling, it's natural to be worried about:
What the school will be like when they go back
Catching up with work and preparing for exams
Seeing friends again, coping with peer pressure, or being bullied
Getting used to a new routine, or coping away from home
Meeting and working with new teachers
They might also be worried about problems at home.
Although throughout our lives we have to get used to constantly adapting to change, and this includes school life we can ease this transition by working with crystalline energies designed to target key problem areas and worries associated specifically with school life.
The goal of this healing session is to look at 6 Key areas of your child's well-being at school. To do this I will be working with 6 corresponding crystal energies which will gently flow through their energy system helping them to adjust to their new school day.

Crystalline Energy Healing
Moonstone:
The crystal of new beginnings, helping to accept change to their daily routine.
Rose Quartz:
This crystal alleviates any feelings of abandonment, promotes new friendships, and brings them a feeling of safety and comfort while they are away from you
Fluorite:
This crystal improves awareness, concentration levels, and absorption of new concepts and information
Amethyst:
This crystal reduces fear and anxiety and improves their natural intuition as to what is or isn't in their best interest.
Carnelian:
This crystal aids mental efficiency and the ability to learn, it also works to calm the "butterflies in the tummy" first day back feeling
Obsidian:
This crystal provides powerful protection against unwanted negative attention.
Your Child's Healing Session

Your child's Back to School Crystal Support Healing Session consists of a 1 card Oracle Health Card reading which will offer insight and guidance on how best to approach the session and based on this information I will be guided on how best to help your child at this time.
Your child will receive 1 hour of healing using the 6 crystalline energies where we will focus on their particular issues.
After the session, you will receive full feedback which will include all intuitive information I receive while tuning into your child and their Oracle Card Health Reading.
Please include:
Your child's full name and date of birth
Details of the imbalance or issue they need help with.
When I have received your email I will issue you a PayPal request
Once your payment has been received, we will set a date mutually suitable for your child's distance healing session.

I will tune in and do their card reading before their healing session is due to start. The healing session will last for 1 hour; after the session is over I will email you shortly afterward with their feedback regarding my findings.
All feedback will be sent by email as a Word Document so we both have a permanent record of what has happened to refer back to if needed. During the session, I will enter into a deep trance meditation and journey into the astral realms so I will not be able to communicate with them vocally. For this reason, I do not use the phone or Skype as it would keep pulling me back into this world and weakening the connection between our higher self aspects.
Please note: Appointments cannot be secured until I have received all relevant information for your session and payment in full
Individual session £39 
Book 4 or more sessions and save 15%