Good Vibes Holistic Therapies
Angelic Life Path Healing For Adults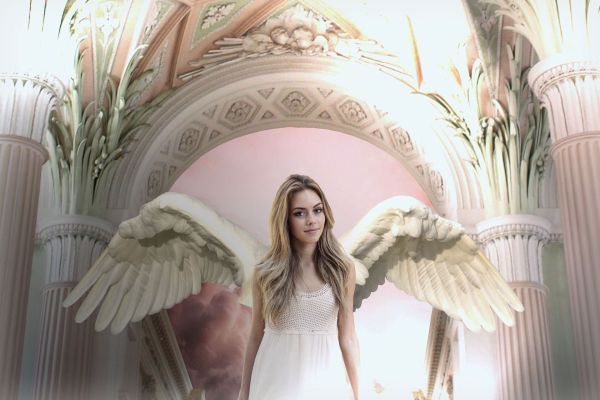 Bring guidance, support, comfort, and the healing power of Angels into your life to help you at every stage of your social and behavioural development. These Angels will work within the spectrum of five rays of light symbolising the five transformational stages of development of adult life:

During your session, I will select the ray of healing for you by focusing on your particular issue and calling in the Angels of your relevant age Angelic Ray to assist you.

The group of Angels within this ray will support and guide you during the day and will work, guide, and protect you through the night. During dream time we are at our most open and receptive to assistance and guidance from the higher realms. Each ray will assist with the following development age-related problems:

Rose Ray: ages 20-35 years
Learning responsibility and independence, travel, experimentation, making our mark on the world, creating lasting friendships, finding and running a home, transitional stage from education into the workplace, career goals, self-identity, emotional intimacy and relationships, creating a family, child care, parental responsibilities and issues, a shift in priorities, work-home balance.

Aqua Ray: ages 35-50 years
Contemplation and reflection, evaluation and assimilation of life values and goals so far, gaining expertise in your chosen field, searching for a deeper meaning, midlife crisis, shift in parental responsibilities, focus on contribution to the world, sharing wisdom and mentoring, relationship issues,

Peach Ray: ages 50-80 years
Benevolence and philanthropy – contribution to society, shifting family responsibilities - empty nest, remaining active and productive, mobility, healthcare concerns, and body changes, hormonal shifts, independence, financial and housing issues, retirement concerns, grieving for loved ones.

Gold Ray: 80+ years
Accumulation of life's work, wisdom, accomplishments, and experience, sage/wise crone, the value of a life lived, reminiscing, healthcare concerns, mobility, independence, housing issues, completing tasks, making amends, making arrangements, sharing family stories and history, grieving for loved ones,

Violet Ray: Dying & Death
Terminal illness & long-term health issues, the value of living, regrets and celebrations, exploring grief and bereavement, psychological and social aspects of dying and death, mourning, burial/cremation, grief, leaving behind loved ones, after death beliefs, acceptance and surrender to the next phase of existence,
This team of Angels works within the Angelic Family Dynamic Oversoul Team. Whereas the main team works with the whole family dynamic on an individual and collective level, the Angelic Life Path Healing for Adults team works specifically on life stage age-related issues.

Your Healing Session
Your Angelic Life Path Healing Session consists of a 1 card Angel Oracle Health Card reading which will offer insight and guidance on how best to approach the session and based on this information I will be guided to which aspect of this system is most suitable for you at this time.
You will receive 1 hour of Angelic healing using the relevant Angel Ray where we will focus on your specific age-related issues and also Archangelic Chakra Healing to bring your whole system into alignment. I will then seal in the energies using the crystal healing energies for your particular Angel Ray.
After the session you will receive full feedback which will include all intuitive information, I receive while tuning into you, and your Angel Oracle Card Health Reading.

Please include:
Your full name and date of birth
Details of the imbalance or issue you need help with.
When I have received your email, I will issue you a PayPal request
Once your payment has been received, we will set a date mutually suitable to both of us for your distance healing session.
I will tune in and do your card reading before your healing session is due to start. The healing session will last for 1 hour; after the session is over, I will email you shortly afterward with your feedback regarding my findings.

All feedback will be sent by email as a Word Document so we both have a permanent record of what has happened to refer back to if needed. During the session, I will enter into a deep trance meditation and journey into the astral realms so I will not be able to communicate with them vocally. For this reason, I do not use the phone or Skype as it would keep pulling me back into this world and weakening the connection between our higher self aspects.

Please note: Appointments cannot be secured until I have received all relevant information for your session and payment in full

Individual session £39 
Book 4 or more sessions and save 15%