Good Vibes Holistic Therapies
Ultimate Soul Care Package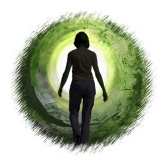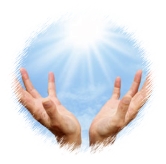 Philip and I are teaming up together again to bring you this UltimateSoul Care Package. This combines a Soul Retrieval Session followed a week later by a Good Vibes Tune –Up. This powerful combination of energies helps to restore any lost soul fragments so that healing and clearing at a deeper level can take place. The sessions take approximately 3 hours each to complete this includes Shamanic journeying, card readings and comprehensive feedback back.
If the Good Vibes Tune-Up (£40) is taken with the Soul Retrieval Session - (Usual price £40)
Full price if purchased individually would be £80
Save £10 - Now Only £70 for both services to give you a full personal and home cleanse and re-balance.
Soul Retrieval - with Phil
Soul rescue or as it is also known Soul Retrieval is a very delicate shamanic procedure, where the shaman journey's to a lost soul part in an effort to reunite it with the soul-whole. It is something not to be undertaken lightly. However, once it is undertaken there is potential for a major transformation for the person involved.
A soul part breaks away during a traumatic experience. This trauma could be something that as a child or younger person was unbearable such as parental separation or death. Divorce, giving way to new relationships can also cause this. As an adult, these things would be quite understandable, but sometimes impossible for a younger mind to face. This also happens to adults and age does not guard against it happening. Such unexpected life events as trauma, violence, sexual assault, abuse and also depression, a life-threatening accident, surgery, or child-birth.
Often a person will have feelings that something is missing, that a part of them is not there. This often indicates such a loss. As a shaman I will carry out a distant procedure, where I tune-in to your energy field and make a spirit journey on your behalf. During the journey I will travel to the place where the soul parts dwell and ask the gatekeeper for permission to enter, once inside I will ask to be shown any and all parts of your soul, naming you to the gatekeeper. If he is in agreement, I will be taken to the room or area/areas. Once face to face with the soul part, I will begin a healing dialogue, with the intention of asking that they return to the soul-whole.
Sometimes it will take more than one journey to get the agreement for that part to return. (This would be at no extra charge) but once they do agree and it is very unusual for them not to, so long as they feel that they will be safe and nurtured, then a ritual is performed and they are brought back. Once reunited, I perform a full healing and balancing session, in order that all is complete and as it should once more.
You will receive the following:
Energetic dowsing session
Full healing and re-balancing session
Full unlimited email support both during and after
Any extra shamanic journeys needed for this particular soul rescue at no extra cost (Please note: This does not cover other separate Soul-Parts, which might need returning in possible future sessions. This covers the part/fragment in question discovered during that particular session.)
To book a Soul Retrieval email Phil @
The Good Vibes Tune-Up - with Raine
The Good Vibes Tune-Up is a combination of the most powerful healing forms and modalities I have developed over many years carefully placed into an energetic whole-body healing framework. I have designed this to give a full and complete spiritual workout of Mind, Body & Spirit in order for you to feel your very best and to be balanced physically, emotionally and mentally.
This is for a 1 hour healing session including;
Chakra & Aura Diagnosis

Diamond Infusion ChakraFlush
Meridian Rivers Of Light Crystalline Flush
Aqua Aura Flush
Mental Body Sunshine Aura Crystalline Flush
Emotional Body Rainbow Flame Aura Crystalline Flush

I will also look at the Elemental balance of the Air, Fire, Water & Earth aspects of youand the Yin/Yang polarity within you. I will correct any imbalances using the wand healing method andour Yin/Yang ~Moonstone/Sunstone energy

3 card insight & guidance health oracle reading

Etheric crystal healing using chakra crystals and a crystal skull within a crystal healing alignment grid sealed with rainbow colour breathing

Black Cohosh Protection & Negavity Flush

I then smudge your aura with a mugwort smudge stick

I finish the session by closing you down, sealing your aura and grounding you.

The healing session will last for a full hour.

This healing method also includes full email feedback in order for you to integrate ongoing healing into your life as well as my ongoing support.
Your reading will also include the images of the cards used so that you can use them for further contemplation and meditation.
As an intuitive I will also include any messages from your guides or any other impressions I may pick up for you.
To book The Good Vibes Tune-Up email me @
All feedback will be sent by email as a Word Document so we both have a permanent record of what has happened to refer back to if needed. During your session we will enter into a deep trance meditation and journey into the astral realms so we will not be able to communicate with you vocally. For this reason we do not use the phone or Skype as it would keep pulling us back into this world and weakening the connection between our higher self aspects.