Good Vibes Holistic Therapies
Angel Healing

What is Angel Healing?
Angel Healing is a spiritual/holistic form of energy healing which involves communicating and working with angels and archangels to bring about health and wellbeing; mentally, physically, emotionally and spiritually to yourself and those around you. It is allowing their love energy and guidance to flow through you without the self/ego becoming involved. This can take the form of energy healing either hands on or distance, through angel card reading sessions or direct channelled communications by distance attunements/empowerments from the angels and archangels themselves.
There are four angelic presences with you, whenever you request their presence. The angel Uriel shows both healer, and the person needing help, what is in front of them; Rafael presides over the act of healing; Michael embodies the wisdom, the energetic consciousness, of healing; and Gabriel offers post-healing support. Healing consciousness is consciousness of this reality.
How Can Angels Help Us?
Working with angels can help us to expand our awareness of both ourselves and also at the level of the collective consciousness. By raising our vibrations we are better able to step back and see 'the bigger picture' this allows us to put things in perspective and take a more proactive approach to life. Angels help us to release negative blockages, karmic cycles of fear, anger, resentment, pain, guilt and trauma which may be holding us back and preventing us from moving forward with our lives. This allows us to follow our true path or destiny and reason for incarnating in this lifetime in a vibration of love, happiness and confidence.
Angels work with you and I by going to the source of your pain or imbalance and releasing and healing you. Over time Angel Healing can strengthen and protect the aura and help to prevent negative psychic attacks.
Angels when invited to do so will guide you towards what is for your highest good. They will not do the work for you, only you can do this but they will help you by assisting you to remove any obstacles/energy blocks in your way, offering insight and guidance through their healing energy, oracle card readings and by working with their various attunements and empowerments.
As an experienced Angel Therapist I have a variety of Angelic energy systems available to suit everyone no matter the concern or health issue. With this in mind I can tailor make your healing session to your specification.
Angelic Services Available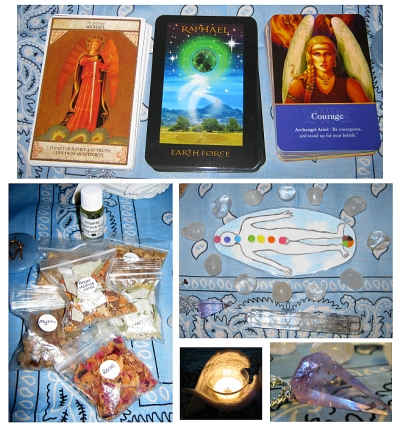 Angel Healing Session + Mini Card Health Card Reading
This consists of a 1 card Angel Oracle Health Card reading which will offer insight and guidance to how best to approach the session and based on this information I will be guided to which system of Angel Healing is most suitable to you at this time.
You will receive 30 minutes of Angel healing where I also incorporate various etheric and physical herbs and crystals into your Healing Session which are known for their powerful vibrational energetic resonance within the Angelic Realm
After the session you will receive full feedback which will include diagnosis of your chakra system/auric field, any intuitive information I receive while tuning into you, your Angel Oracle Card Health Reading as well information on the type of Angel Healing I have used.
Please include any details of the imbalance or issue you need help with. For clarification and to aid you in getting the best out of your healing session I may ask you to fill in a short health questionnaire. This is entirely in confidence and is never seen by anyone other than myself.
When I have received your email I will issue you with a PayPal request
Once your payment has been received, we will set a date mutually suitable to both of us for your distance healing session.
I will tune in and do your card reading before your healing session is due to start. The healing session will last for 30 minutes; after the session is over I will email you shortly afterwards with your feedback regarding my findings.

All feedback will be sent by email as a Word Document so we both have a permanent record of what has happened to refer back to if needed. During your session I will enter into a deep trance meditation and journey into the astral realms so I will not be able to communicate with you vocally. For this reason I do not use the phone or Skype as it would keep pulling me back into this world and weakening the connection between our higher self aspects.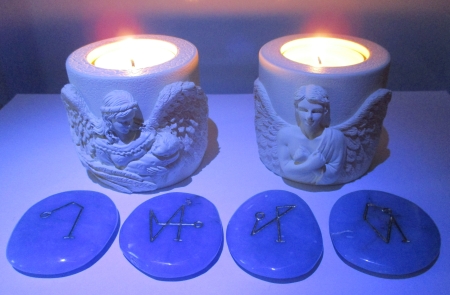 Sessions can be booked individually at£20per session.
Choose a 3 session package save 5% £57
Choose a 6 session package save 10% £108
Choose a 12 session package 15%£204
To make a booking email me @
Also Available;
Angelic Attunements
Choose from a large range of Angel related attunements to strengthen your connection to the Angelic realms. Please click HEREfor more details.
For Lightarian Angelic Track attunements which are of a very high vibrational frequency please click HERE