Good Vibes Holistic Therapies
Good Vibes Links Page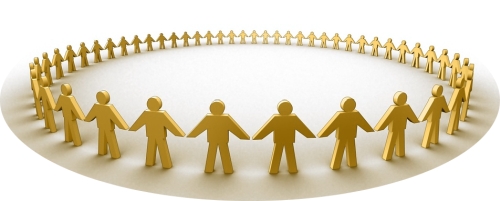 Recommended Spiritual Teachers
Jay Burrell – The Academy of LivingReiki Therapies
Jay is a very dear friend and a wonderfully genuine and honest spiritual teacher who always goes the extra mile for his students. The Academy of LivingReiki Therapies was created to offer quality spiritual teaching and healing support to all Lightworker's and spiritual Seekers from around the world. Through Jay's website you will find a large selection of home based distant attunements that are all being offered to give you the spiritual tools that you can use to help you on your spiritual and life's path. The distant attunements and healing support that is being offered will also give you the ability to tap into a much higher band of vibrational frequencies so you can use these energies for personal and professional healing. You will also find some very interesting and advanced channelled attunements that he has been blessed with being able to bring through from spirit and his star guide Rakesh.
Tomoko Lebas – Bon Voyage Spirituel
Tomoko is not only a student and client but also a very dear friend of mine. She is a very caring and talented energy worker who always goes the extra mile to help those in need. Based in France, Tomoko is an amazing Japanese-English translator and has worked tirelessly to make available many English written attunements to Japanese students. I cannot recommend her highly enough!
I would like to share this beautiful Mandala website from my friend Chris :-)
Mandala is a drawing in circular form, known in old cultures and used for it's power, specially healing ones. They are found on the church, temples and palaces walls, floors and windows . They represent sacred geometry – cosmos language. A careful eye will discover them in the various forms from nature. The light mandalas offer us – through their energies – harmony for body, mind and spirit. With their help we reach our own centre. They bring us inner serenity. Mandalas help us recover our true self. Their energies harmonise our energetic bodies with beneficient effects on our physical body.
Through simply watching the coloured crystaline structures, in the brain are created interconnections of the two hemispheres and the person perceives their own center. The brain recognises the colour vibrations and activates the light connections that shroud the chromosomes. This way the blockagges of the etheric body can be dissolved allowing the normal flow of the vital energy.
The mandalas are very usefull by simply staying in their presence. Or you can meditate on them – either through only watching the forms and colour, or by interiorising and connecting with the mandala and the message that it has for you. All the mandalas presented on this site have healing and protection effect for several decades for the user. The number of the years differ by the mandala model and by how much the user resonates with the mandala. You can ask through e-mail personalised checking. The checking is being made through radiestezic measurements.
Harmony Healing with Barbara Hoey for distance and hands on healing and attunements in Ireland. Barbara is a very genuine and caring person.
Ariana's Attic with Dani Wood for healing, psychic readings and much more. Dani has been a friend for many years as well as a student. She is genuine, honest and down to earth
Amadeus Shaman offering hands on attunements in Mauritius - contact
Viswajeet Chummun
Spiritualhart with
Dean Kingett
for healing and spiritual attunements and workshops.


Other Great Links Worth A Click;